Bucks County, PA
Spring 2022
Bucks County, PA is the perfect weekend getaway for metro Washington DC residents that are looking for a low key vibe that will allow you to explore the area at your own pace.  In a reasonable 3.5 hours you can reach the quaint town of New Hope and start your vacation at a local restaurant to try the cuisine.  I would like to thank the Bucks County Travel and Tourism Board for sponsoring this trip and offering me the opportunity to learn about the deeply entrenched African American History and the budding black owned businesses that are in the county.  Let's get ready to learn, see and do everything that Bucks County, PA has to offer.
LEARN: 
Harriet Tubman's Memorial Statue

:  The statue was dedicated in 2006 by the

African American Historical Society of Bucks County

.  The location of Harriet Tubman's statue has two significant historical meanings for the area.  The first is that this was the original site in Pennsylvania where enslaved people were imported into the state.  The second historical relevance takes place on the Delaware river.  This is where Harriet Tubman ushered people to freedom.  It's astonishing that one location could be drenched in hope and despair.  Today, Basin park is a beautiful location to take in the scenery and watch the boats pass by or take a stroll on the path along the water.  Allowing for reflection and reconciliation. 
Munch Tip:  Within a short drive from the park is the historic main street of Bristol.  This is the perfect place to grab a light lunch or libation.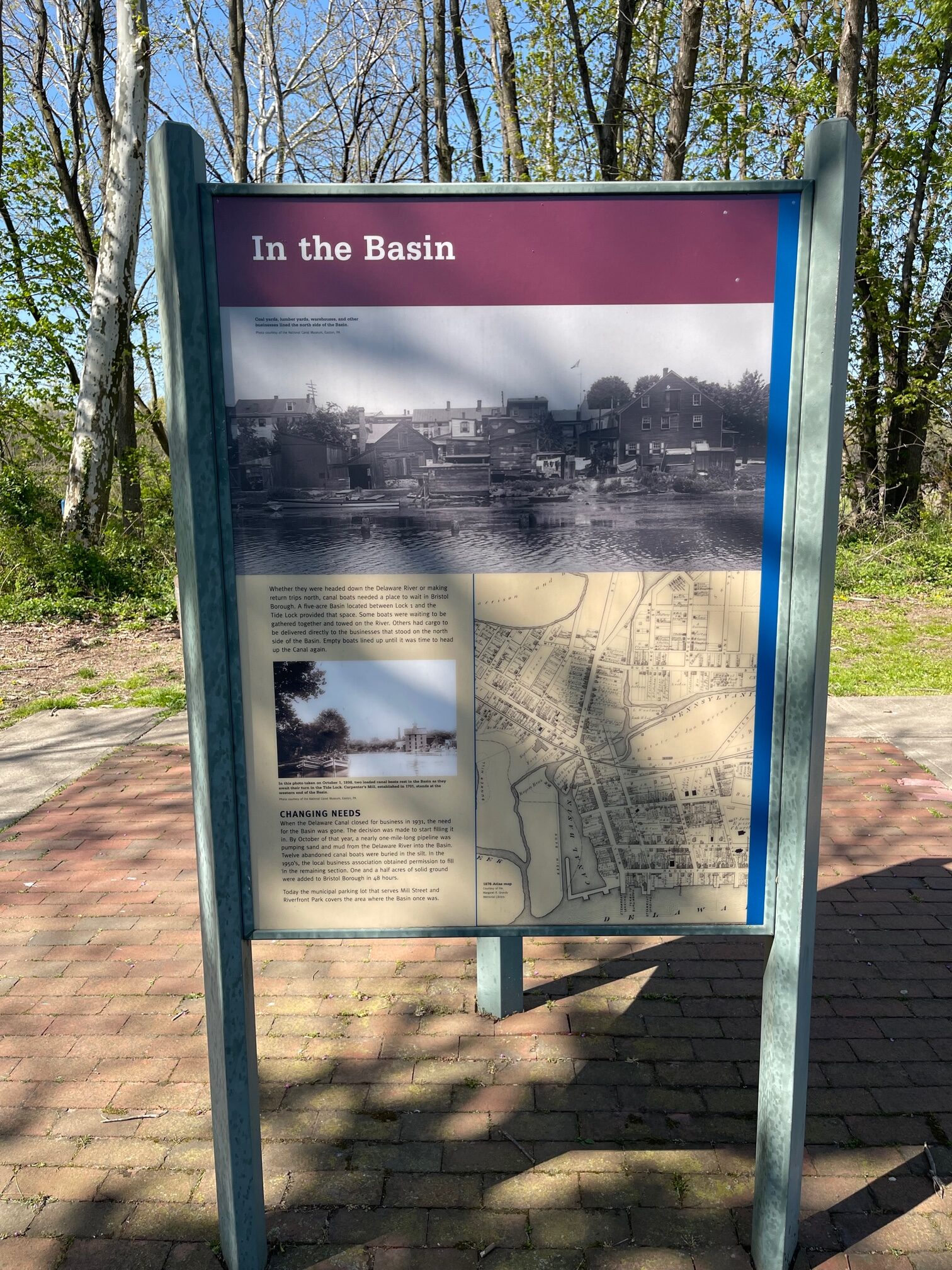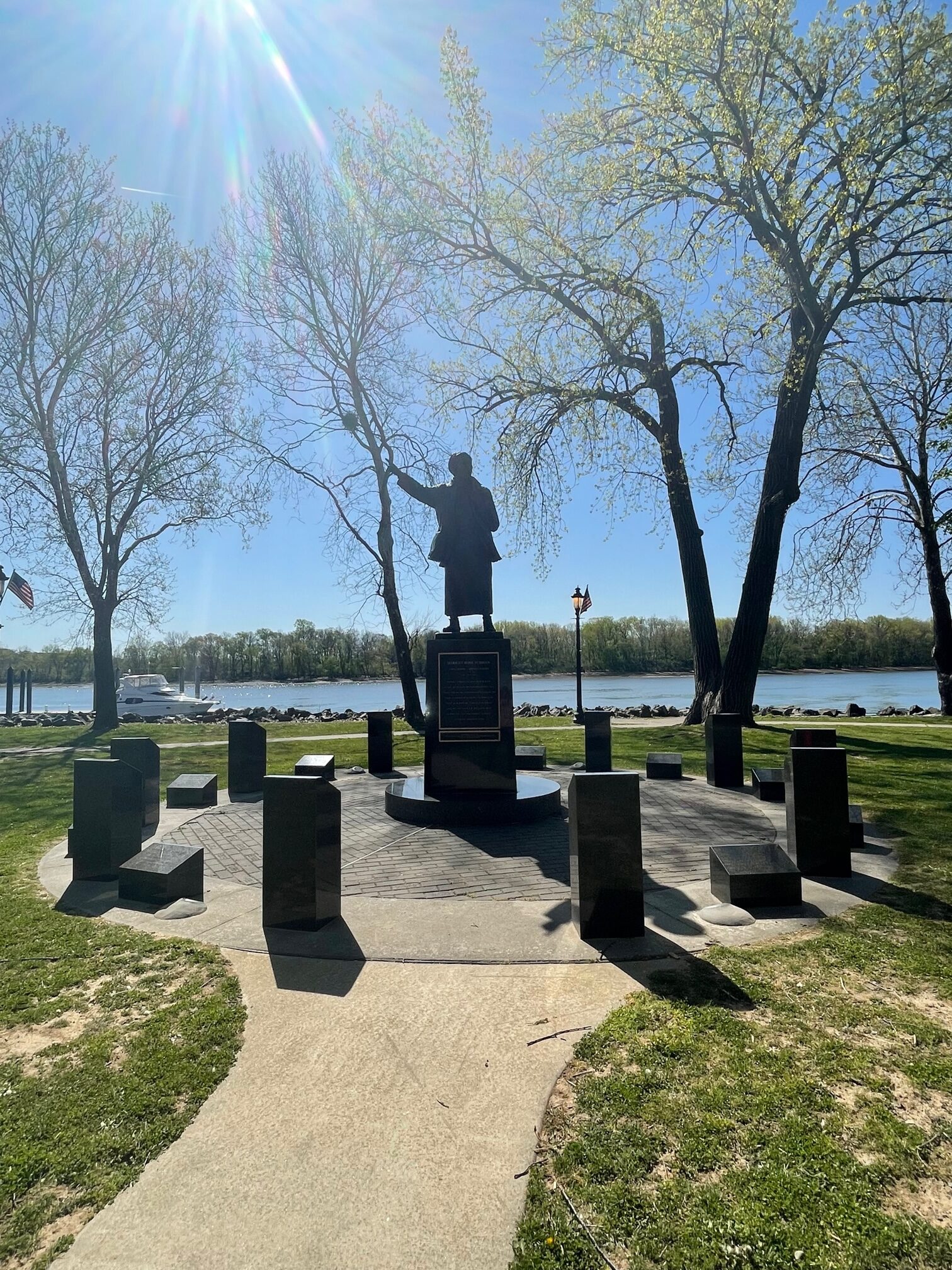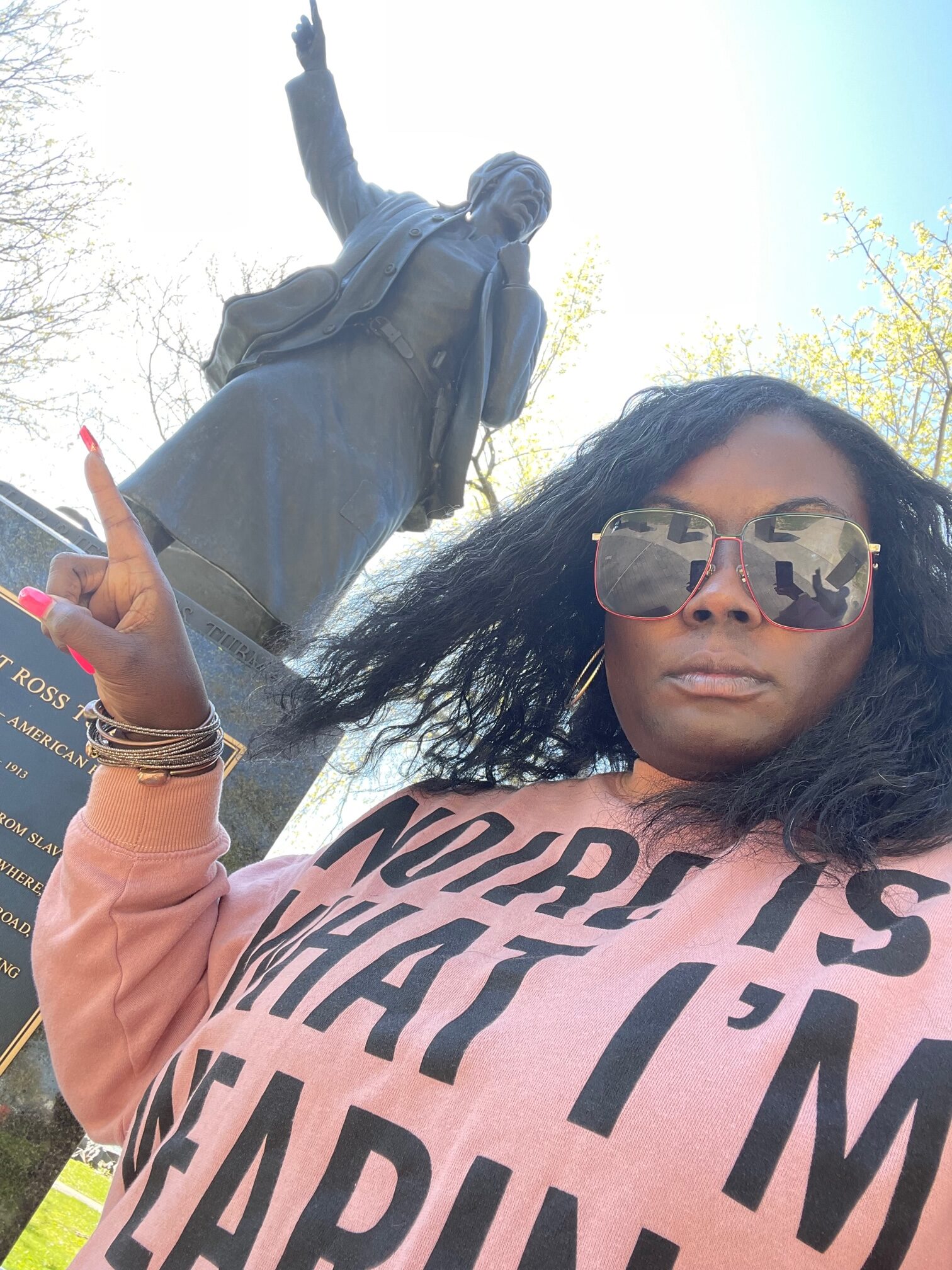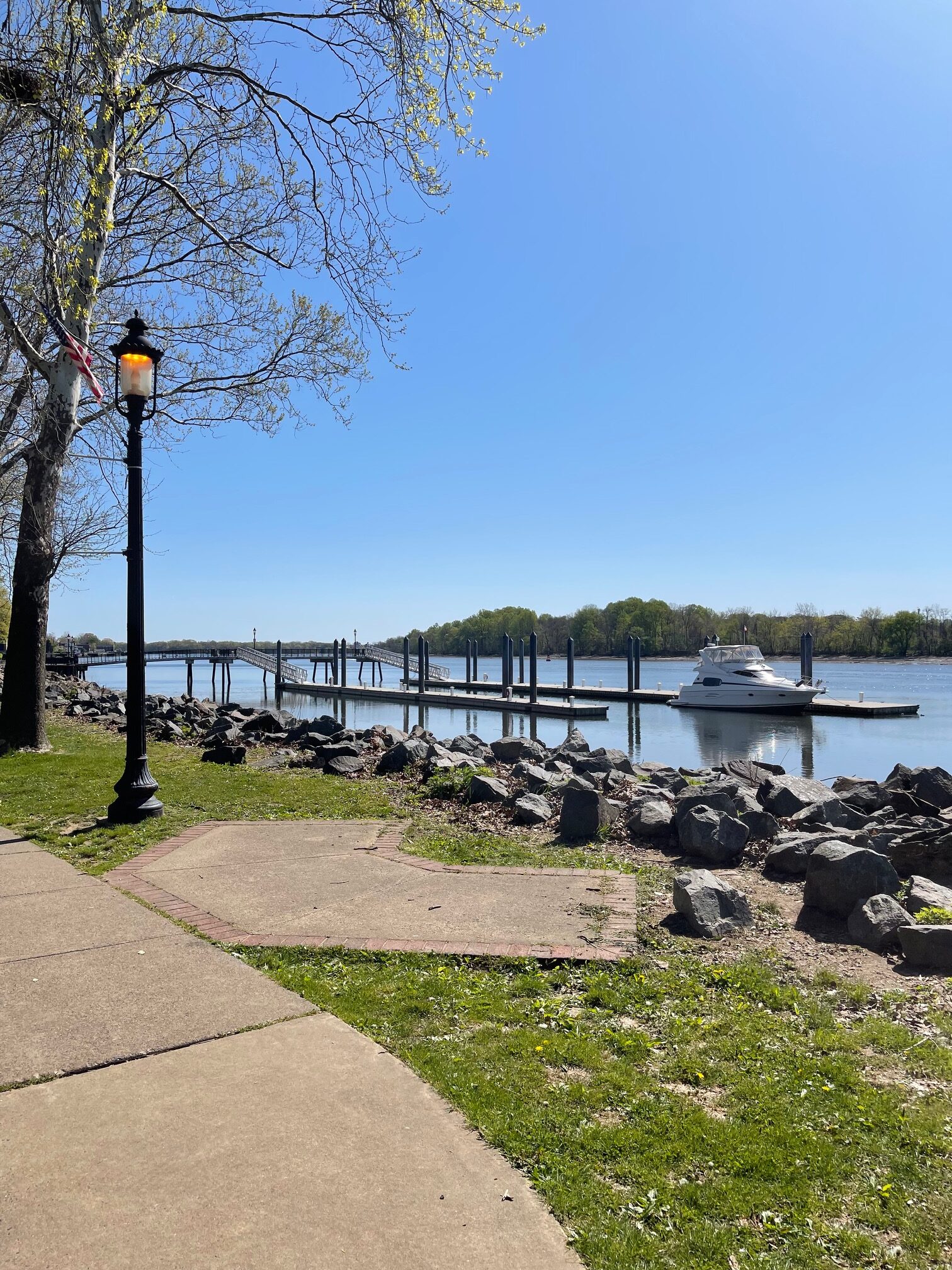 African American Museum of Bucks County

:  The pop up museum is located in the Bucks County visitor center in Bensalem.  Though small, it gives you an overview of each town in the county that played a role in the Underground Railroad and the individuals who were conductors on the route.  It is free to enter the exhibit and while there make sure to read the panels of the other notable Bucks County residents.
Munch Tip:  The African American Historical Society of Bucks County is in the process of building a stand alone museum.  So if you have it in your heart, please donate a few dollars so that they can have the funds to get this up and running.  You can donate at the following link:  https://infoaambc.org/donate/ .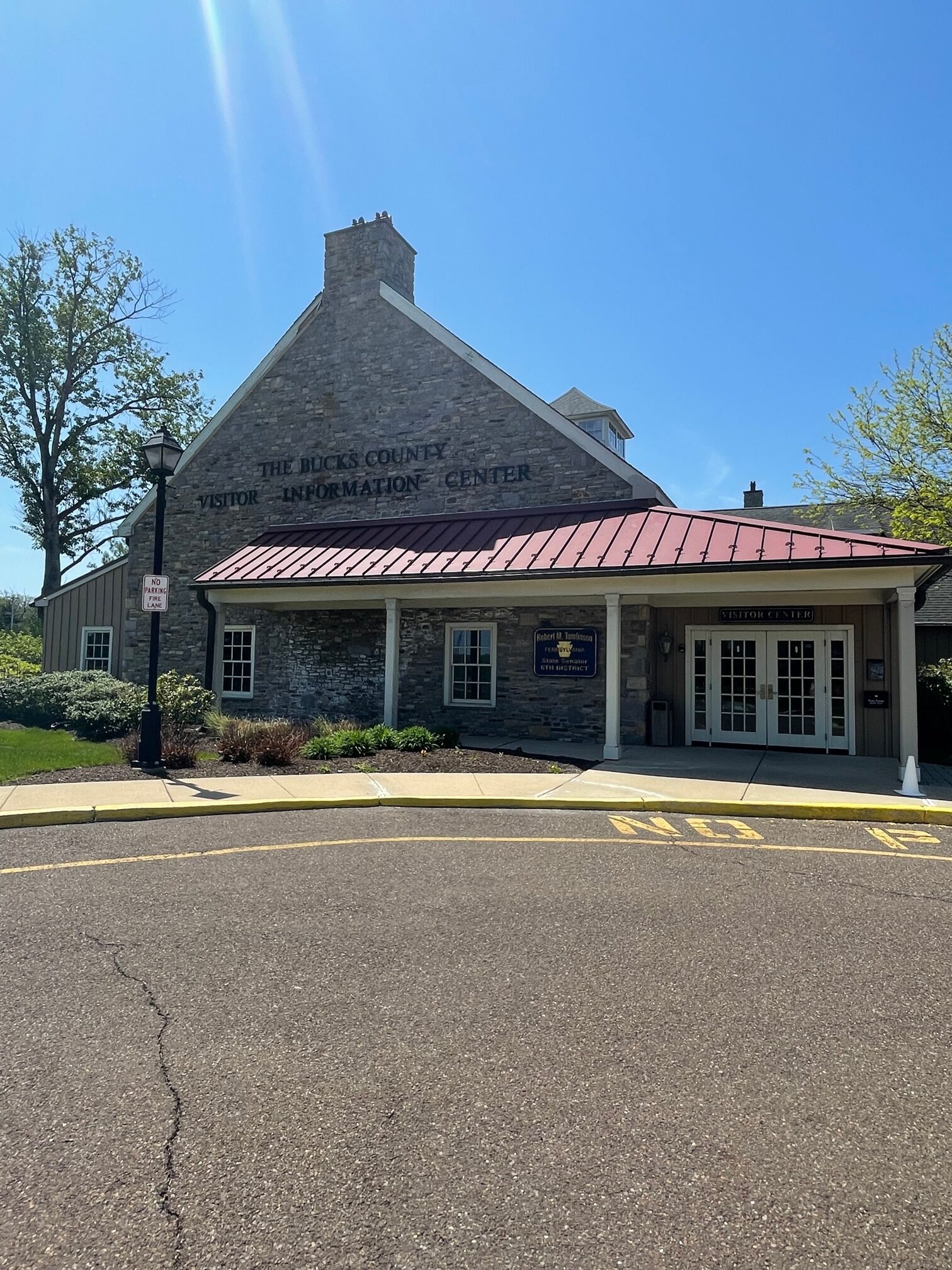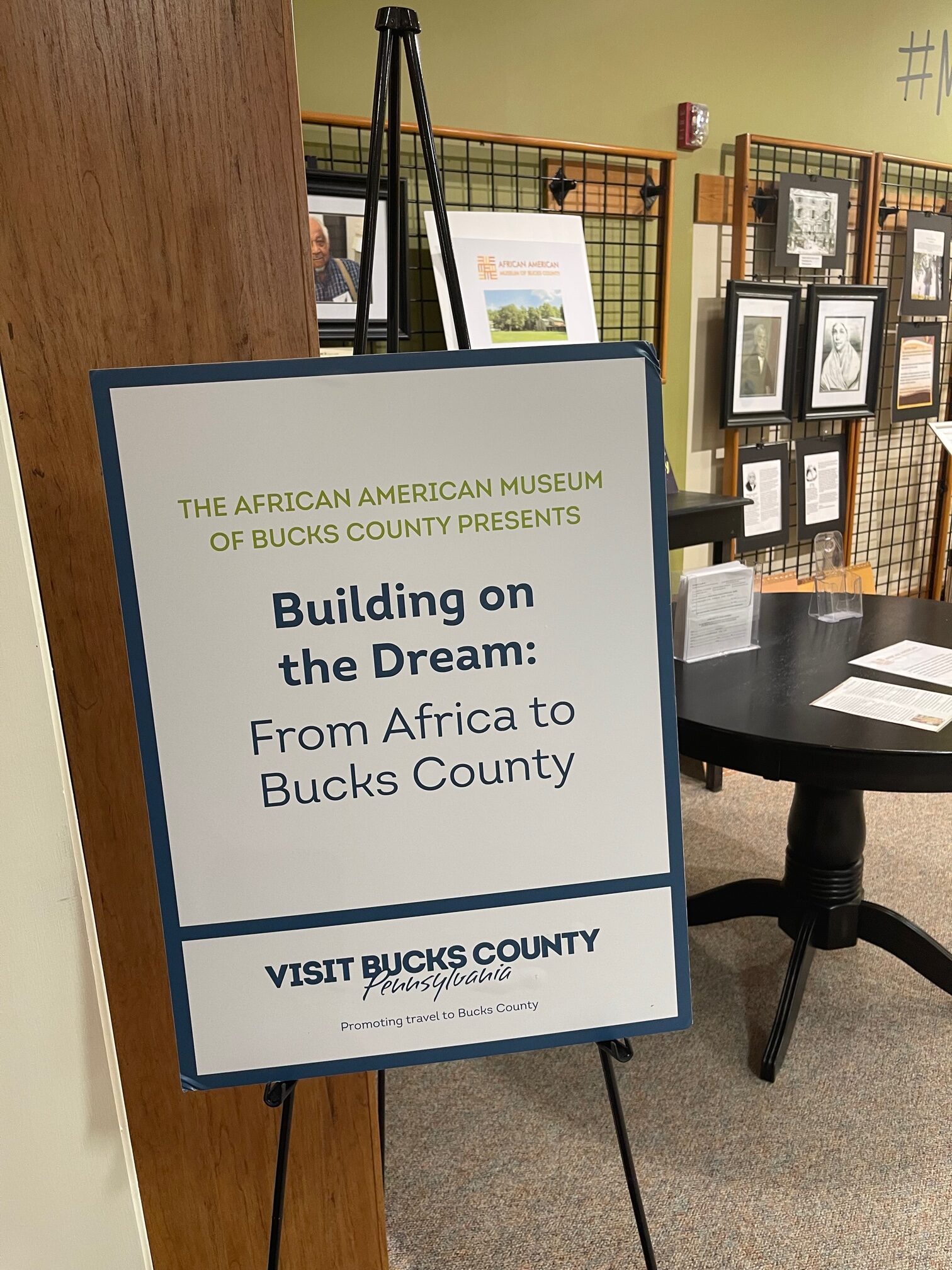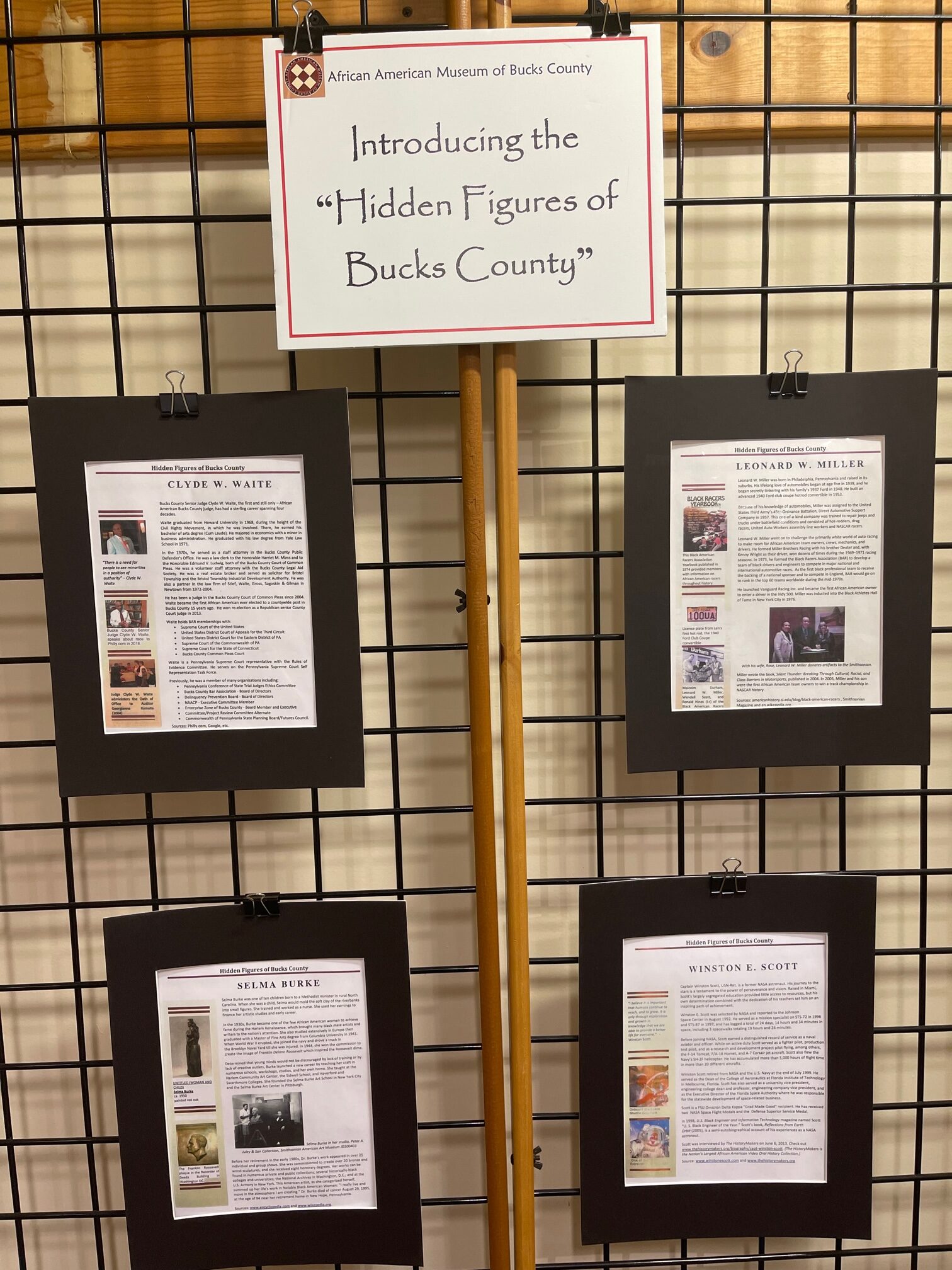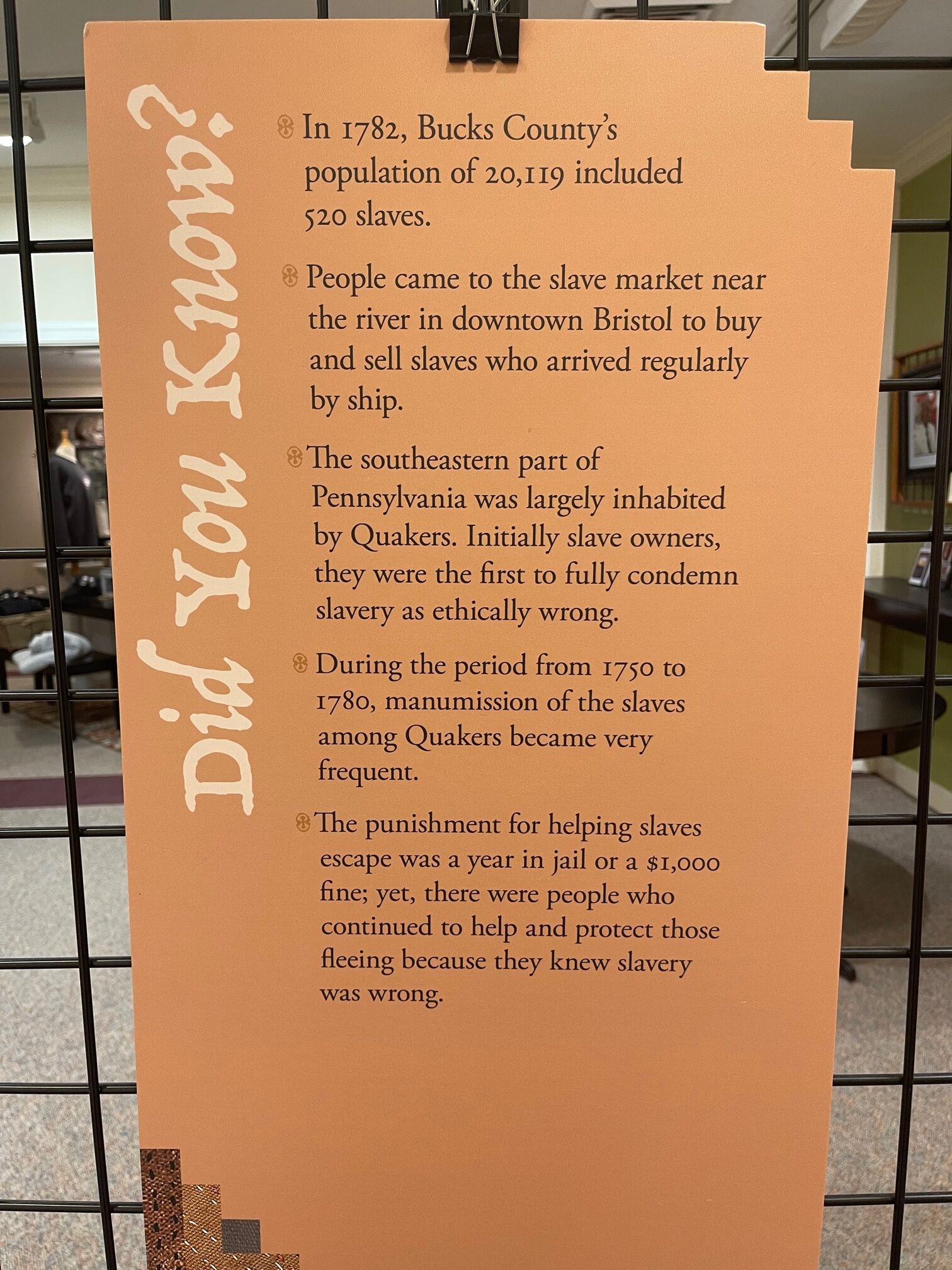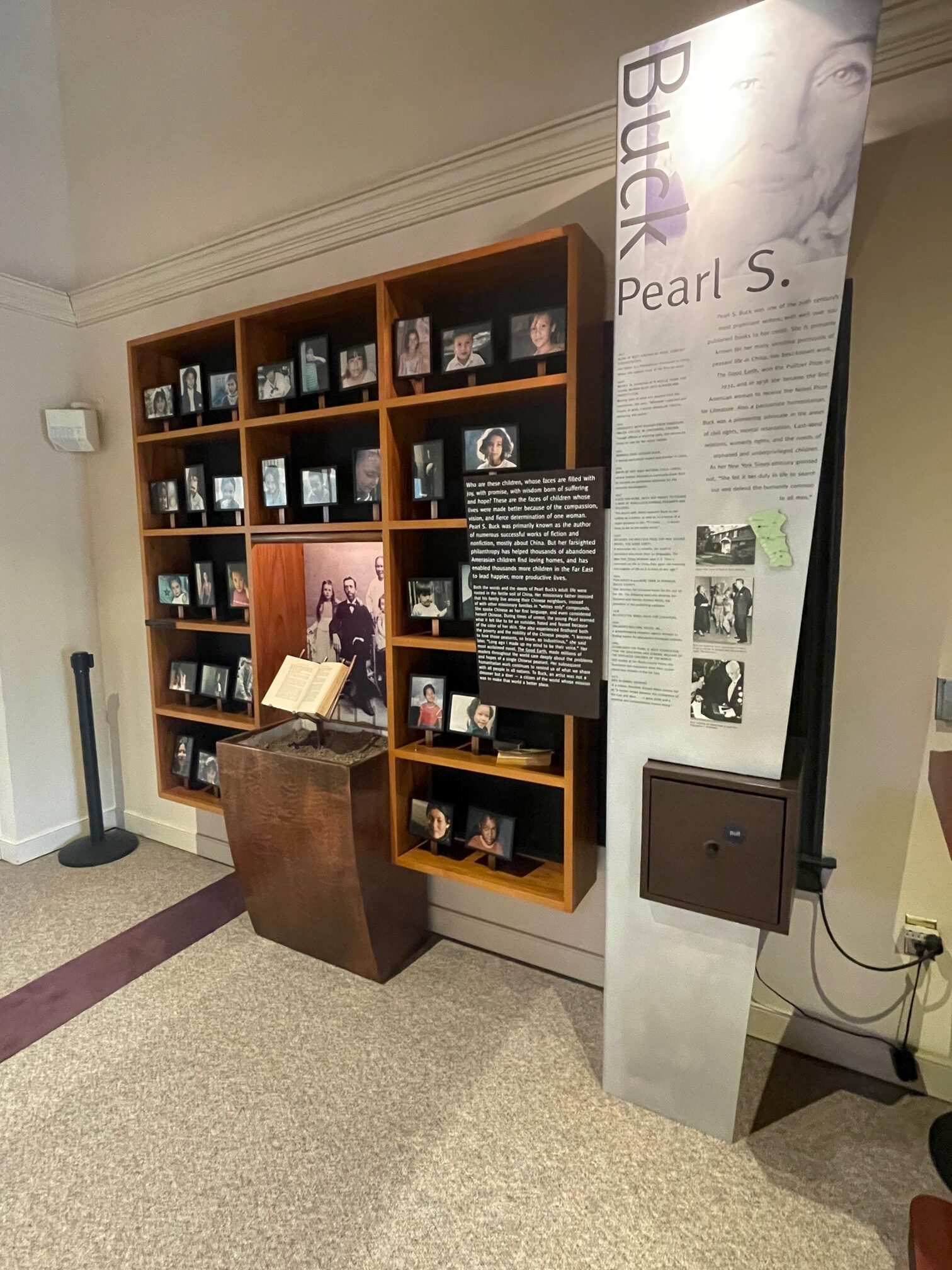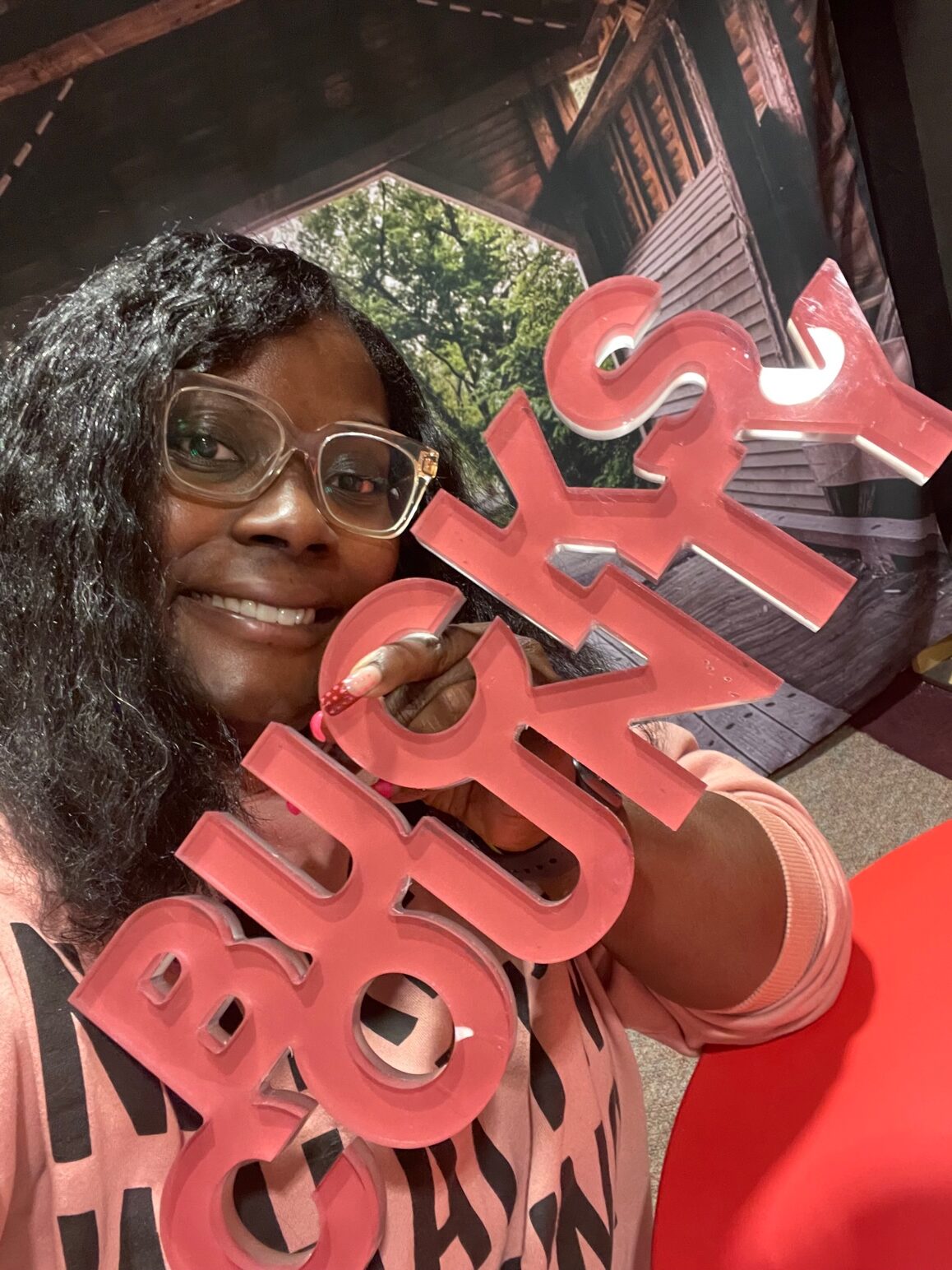 Washington Crossing Historic Park

:  Visiting this historic landmark has been on my bucket list for a while.  On Christmas day in 1776, George Washington and hundreds of Revolutionary War Patriots crossed the Delaware River to engage with German militia who were fighting on behalf of the British.  You probably have seen the iconic painting in your history book with George Washington standing at the helm of a boat leading the way to victory.  I recently learned about the story of an enslaved teenager named Jocko Graves who was a groomsman for George Washington.  The legend states that Jocko froze to death while tending to his horses when Washington was making his trek across the river.  When Washington learned of the teenager's loyalty he commissioned a statue in his honor which evolved into the lawn jockeys that we know of today.  When I asked the tour guide about the story, in a dismissive manner they stated that there was no historical evidence to prove that it was a true story. Regardless if the story is true or not, there is an appropriate way to present the facts in a manner that is sensitive to the audience.   In my opinion the Washington Crossing Historic Park organization needs to do a better job of providing a comprehensive examination of the African Americans who contributed during this particular battle of the American Revolution. 

There is a tour that is offered for $7 that gives you an overview of the military history and the major actions of the war.  You can easily explore the grounds on your own without paying for the 30 minute tour.
Munch Tip:  Every Christmas a live reenactment of the Delaware River crossing takes place.  This is a free event and no tickets are required.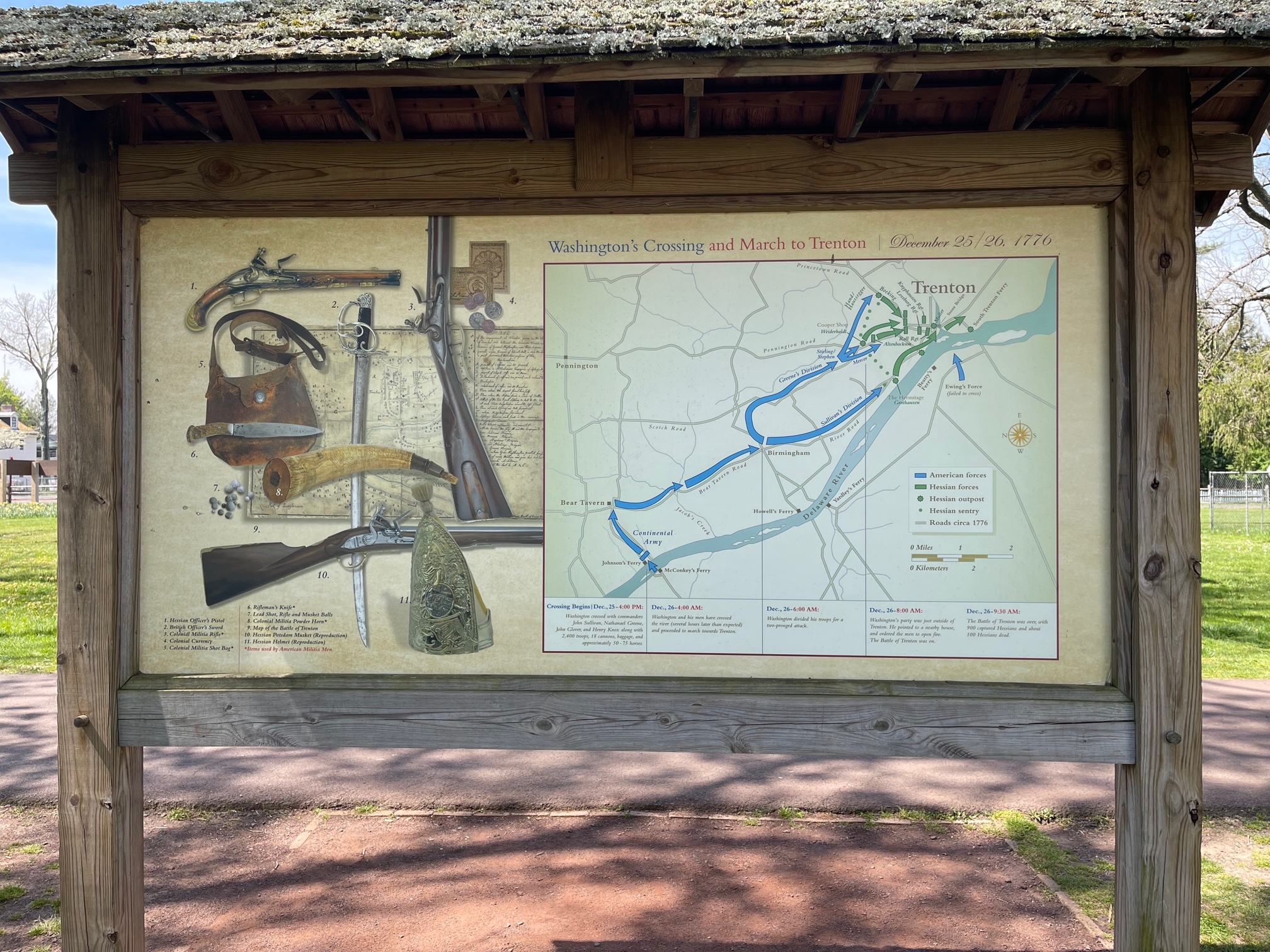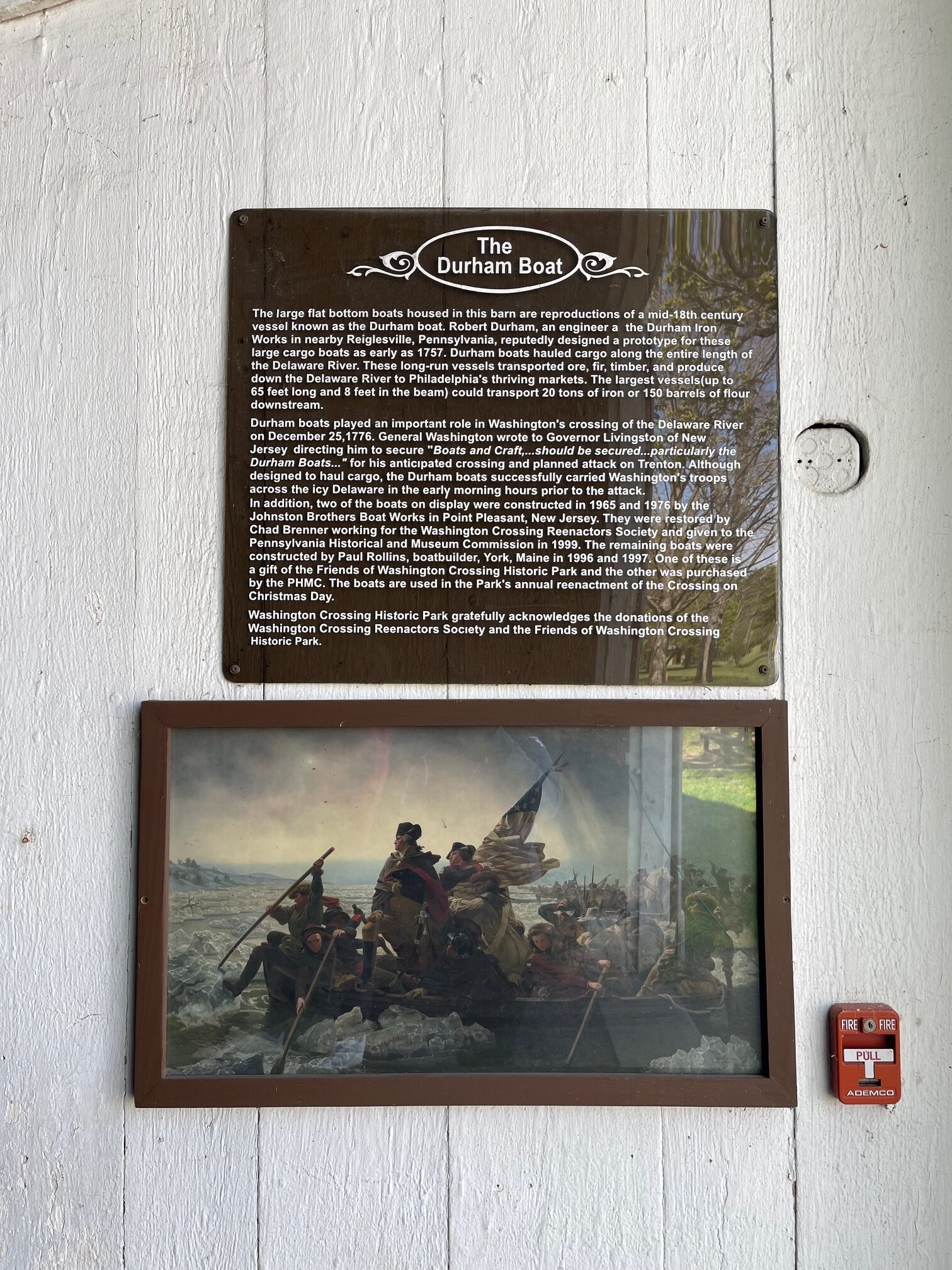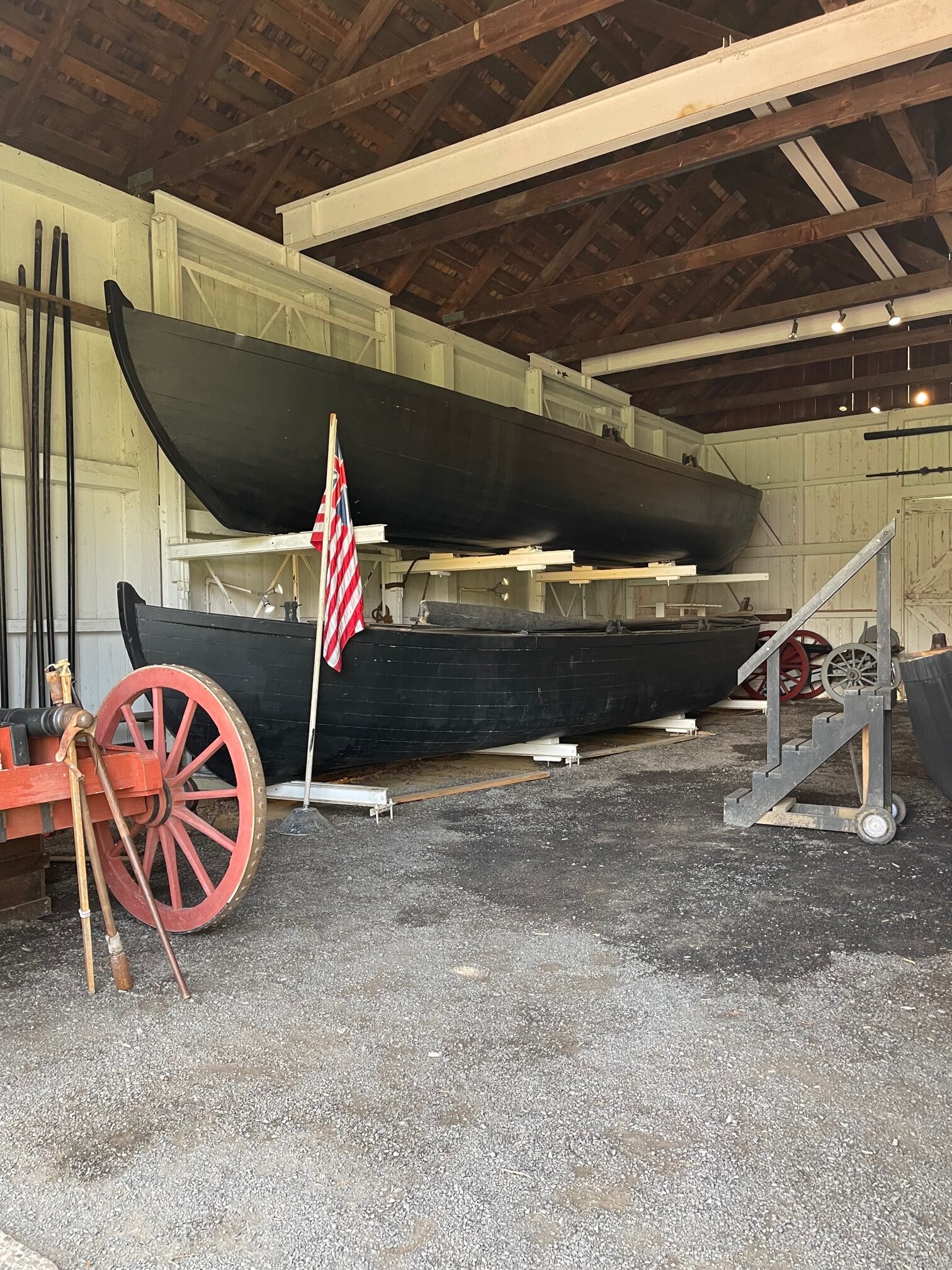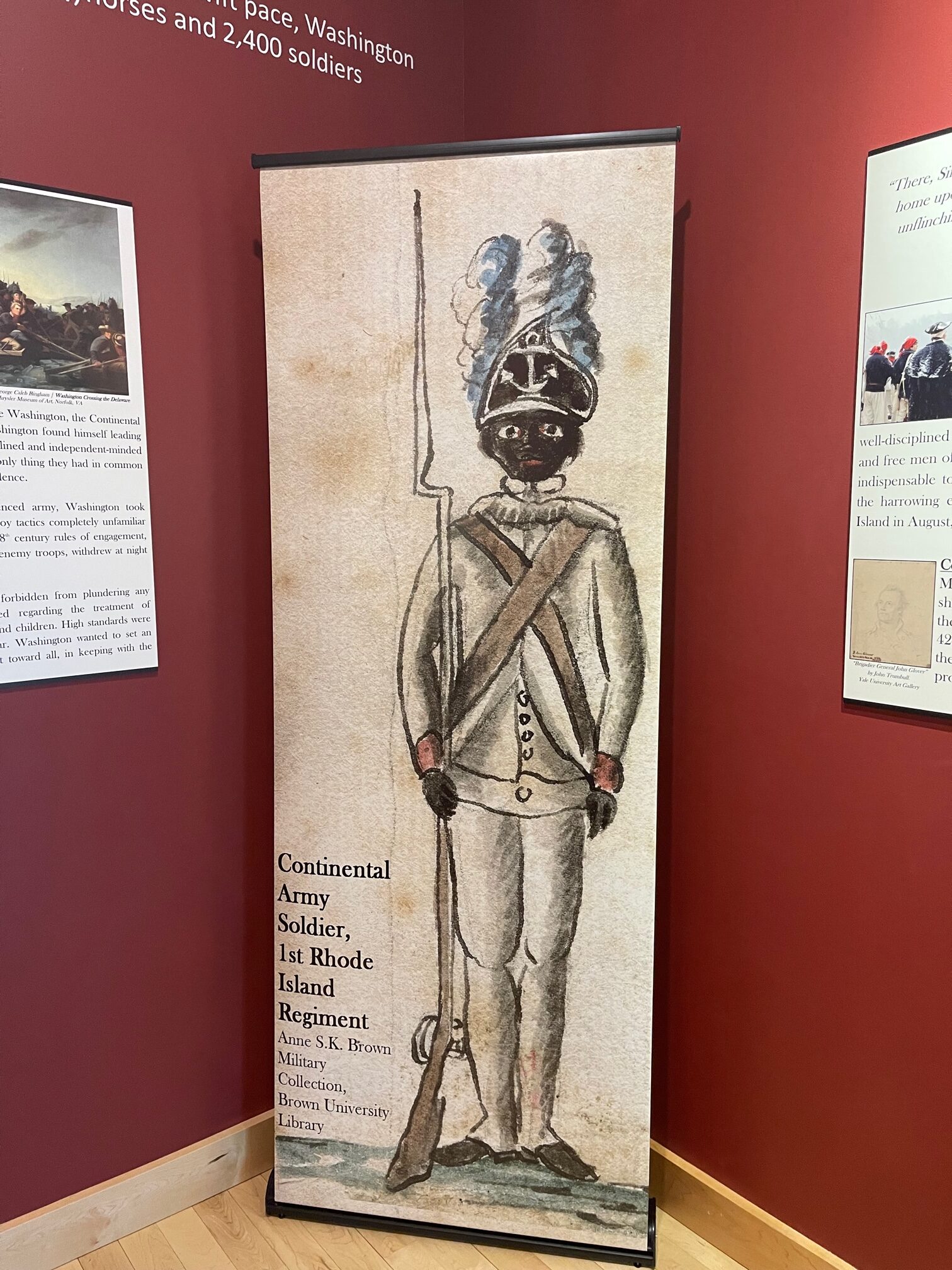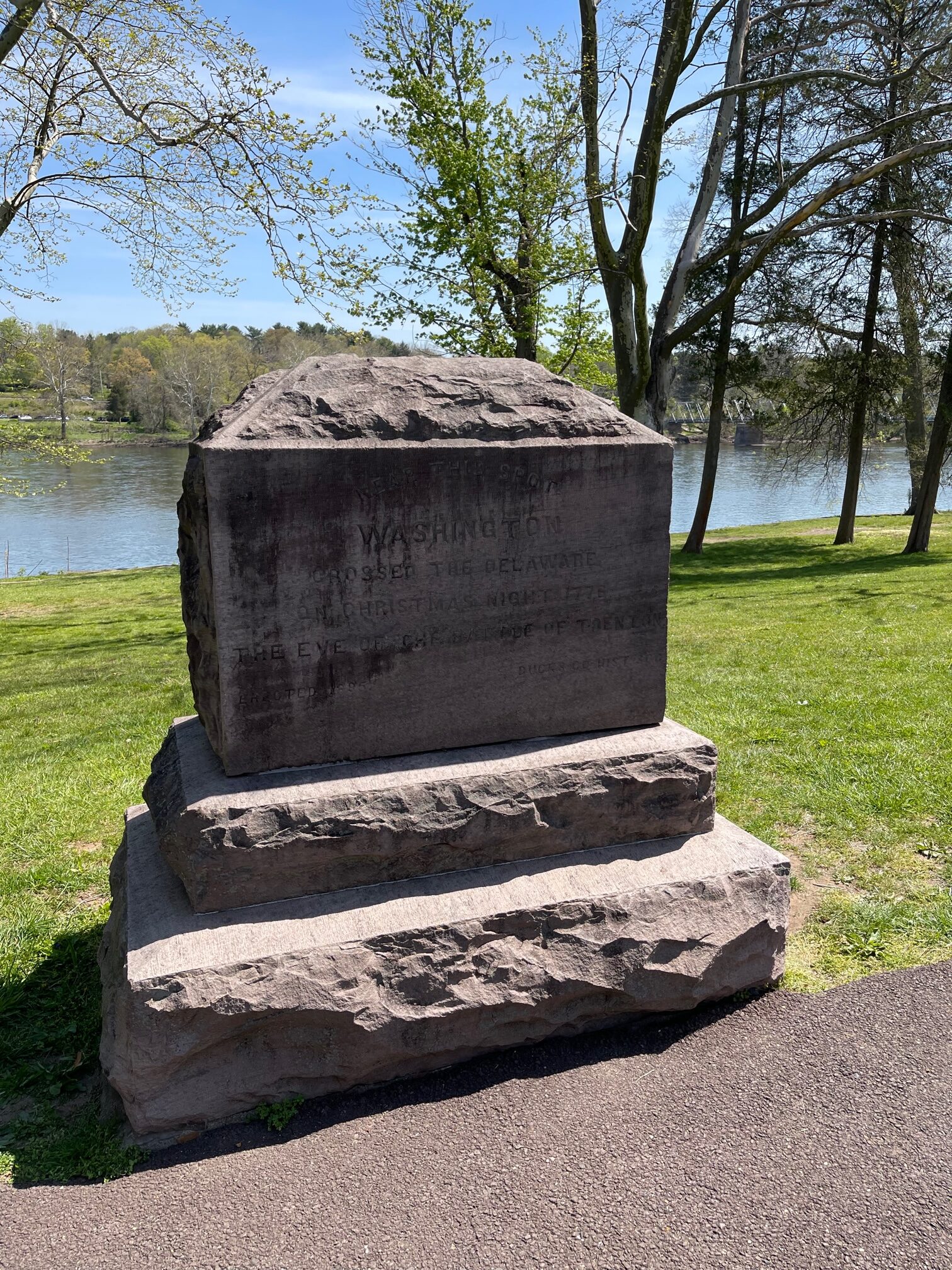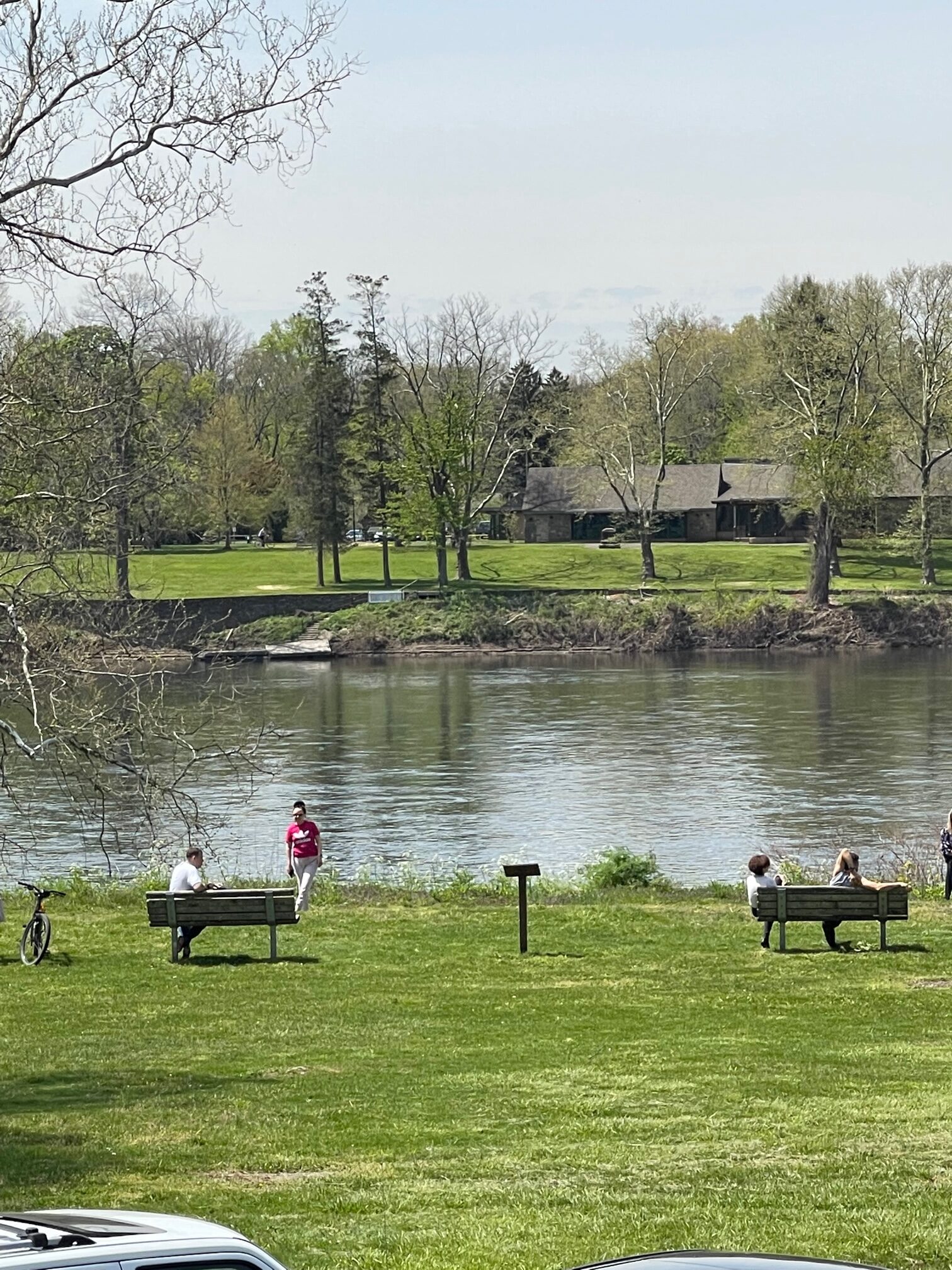 SEE:  
Wax-N-Scent Studio

:  This charming shop located on  Main Street in New Hope, PA is where you will find Wax-N-Scent Studio.  Upon walking in, I was warmly welcomed by Moe Simmons who co-owns the business with her husband, Ningi.  I immediately dived in and asked Moe why she chose to open her candle shop.  She enthusiastically replied that candles brought a sense of calm to her and she wanted to share that experience with other people. 

When it came time to begin the candle making process, I had sensory overload in a good way because I was so excited by all the different options to choose from.  Wax-N-Scent is uniquely different from other candle making shops in that you can be extra creative by customizing the scent for your candle.  The newly hired associate, Toby, was very patient with me by walking me through the 12 scents that the shop offers.  I ended up combining the Mahogany Coconut and Sandalwood scents, which created a luscious scent that appealed to my sensibilities.  This was such a fun experience and I highly recommend that you check out this veteran and black owned business.
Munch Tip:  Wax-N-Scent Candles is a Bring Your Own Beverage (BYOB) establishment.  So make sure to bring your favorite wine and let the creativity flow.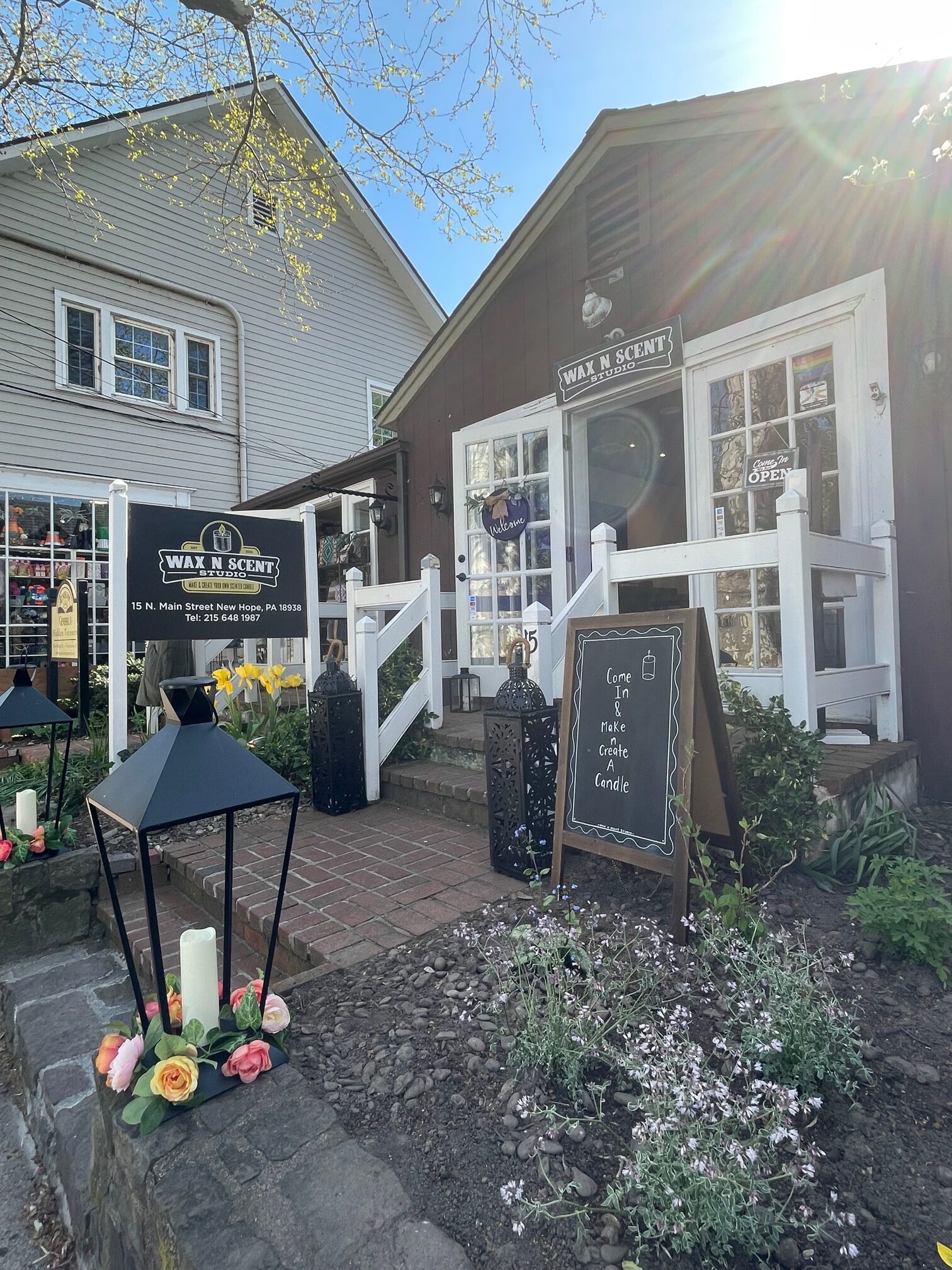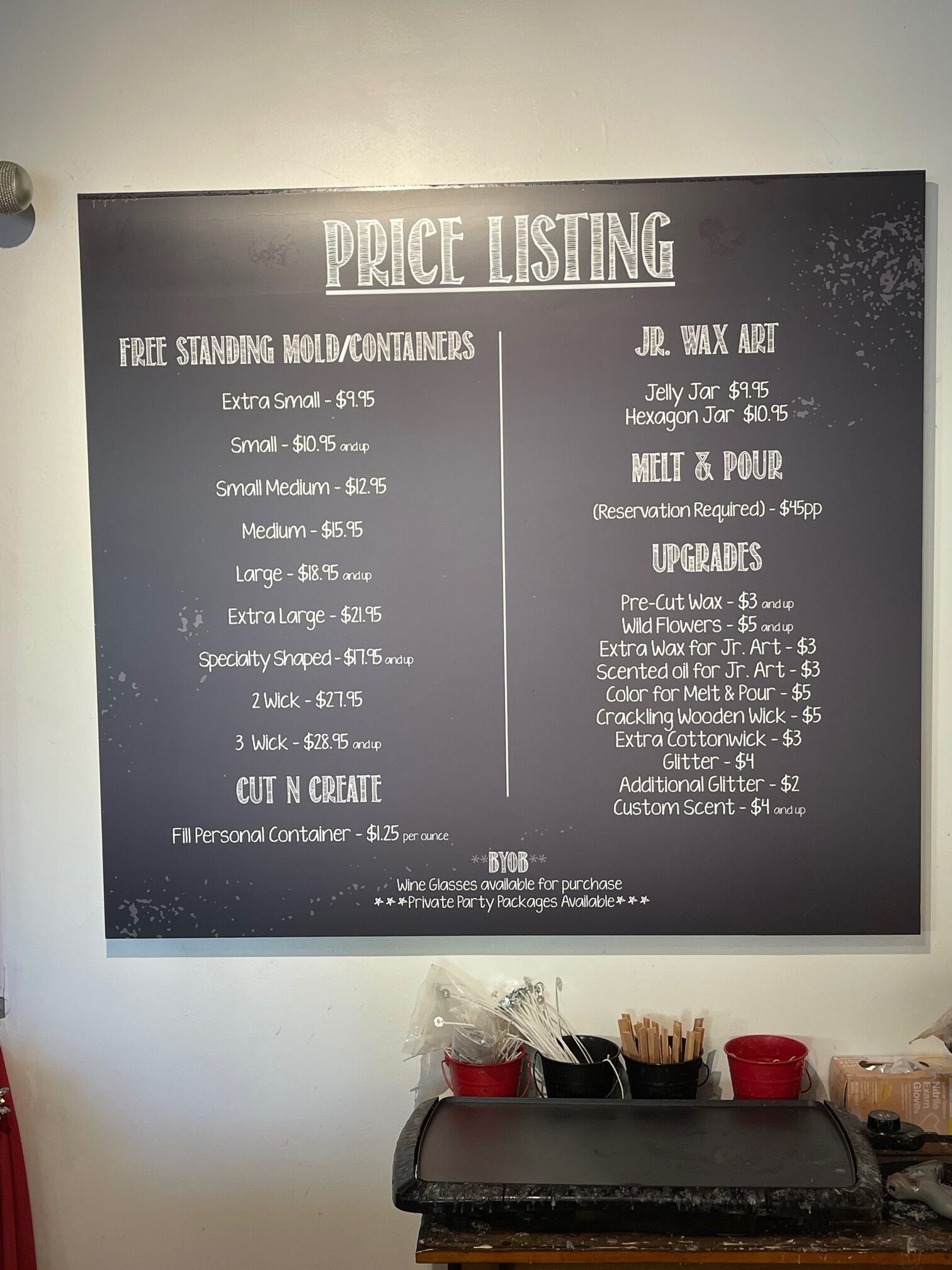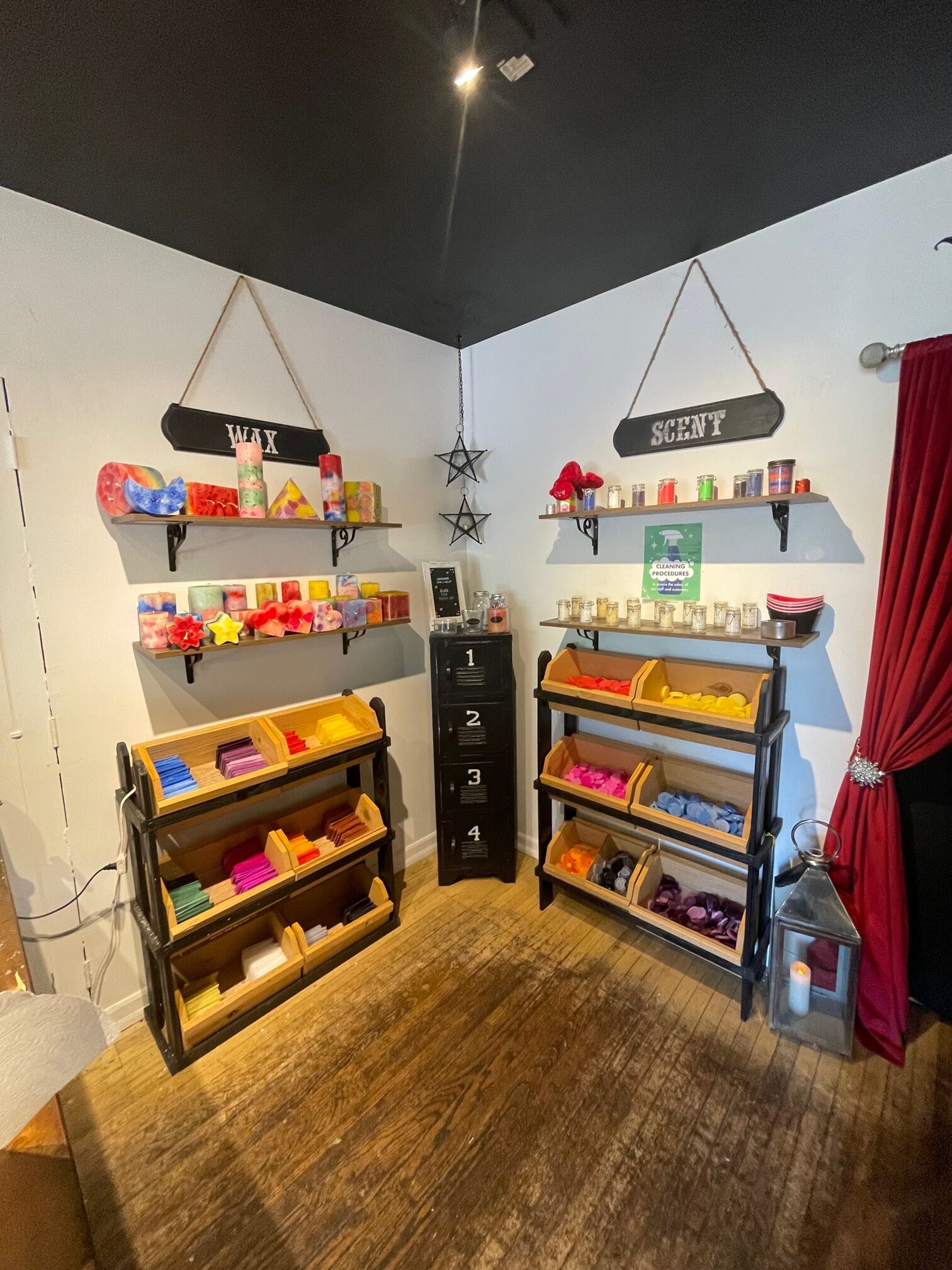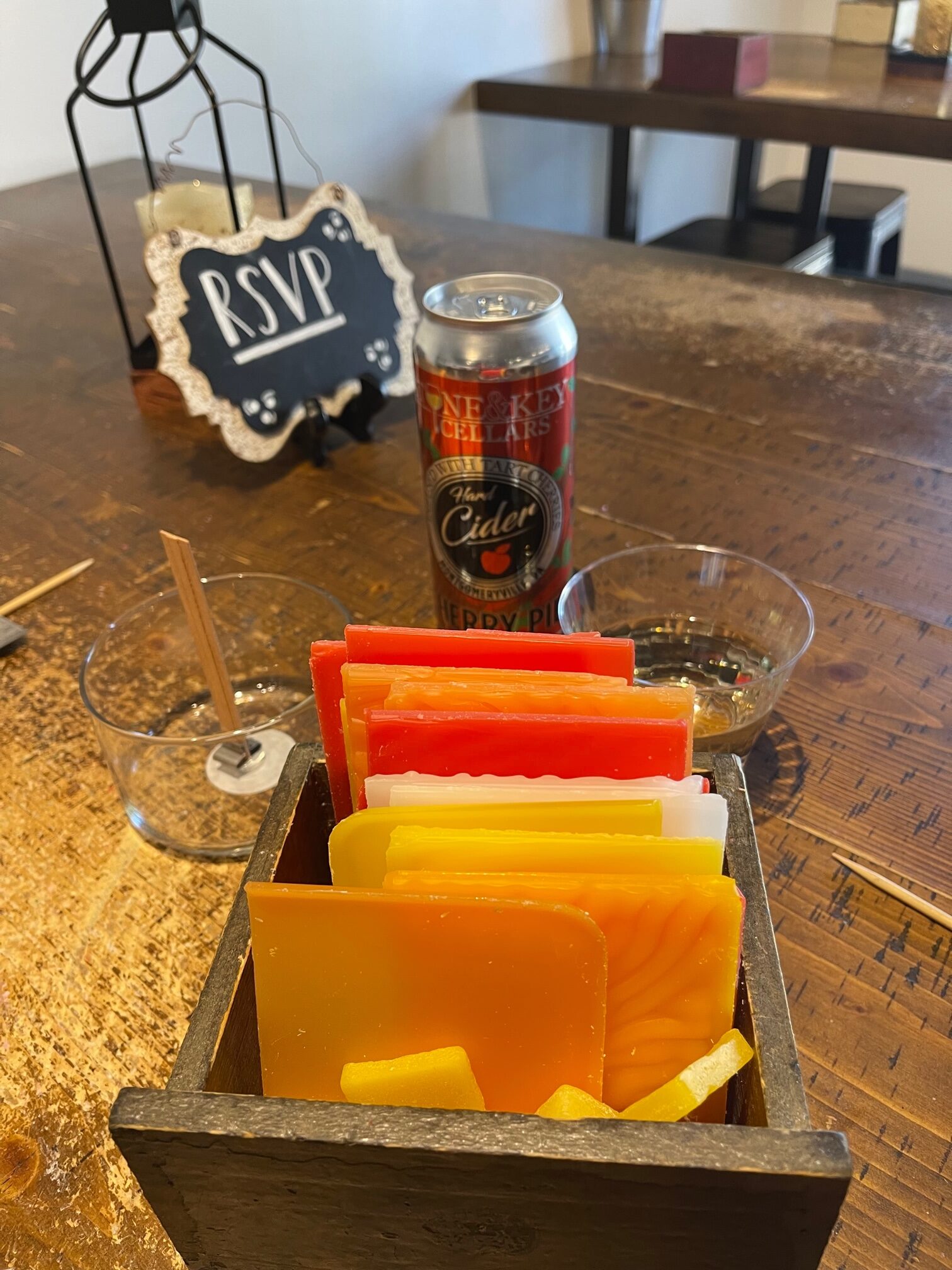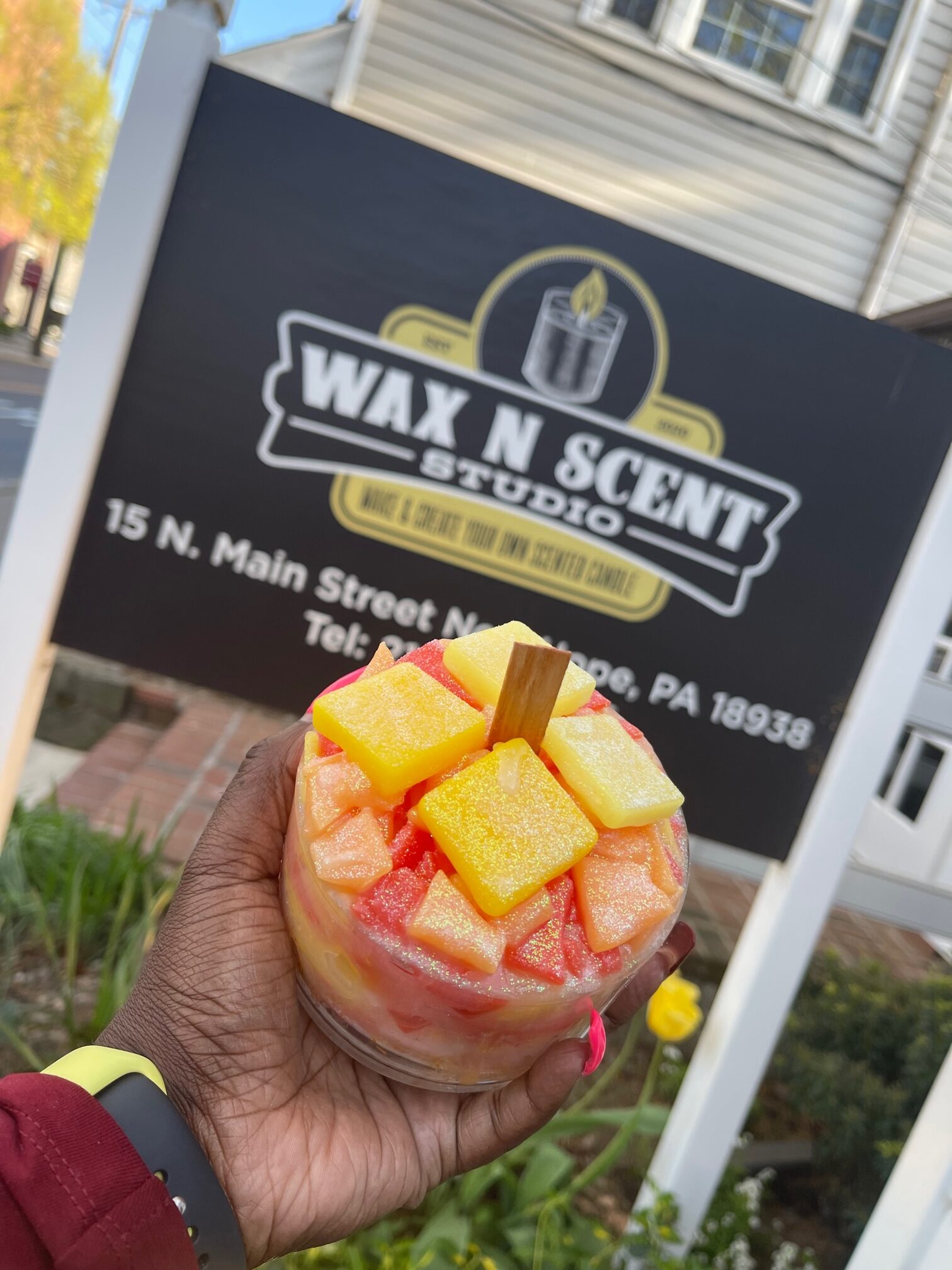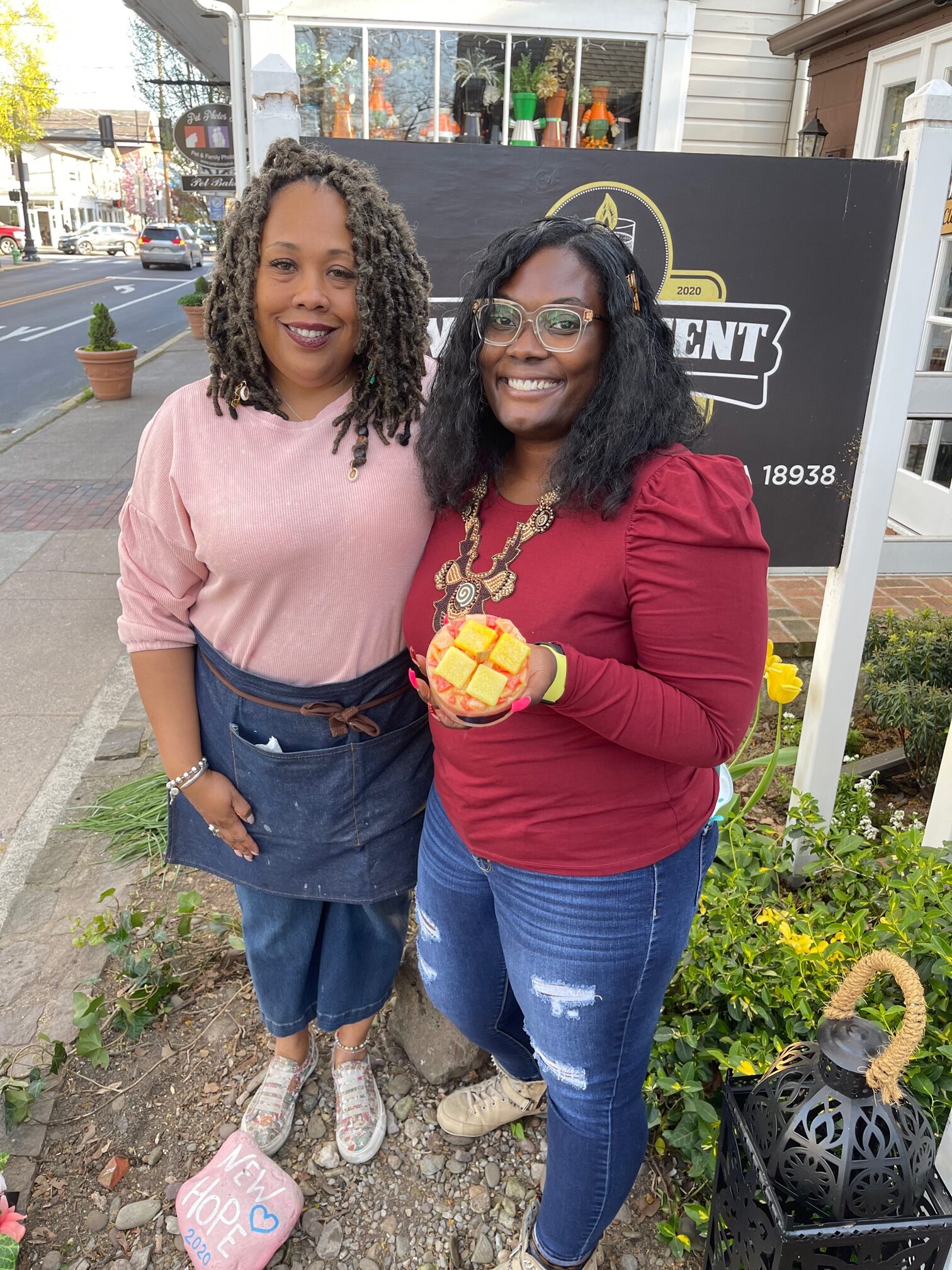 Manoff Market Gardens & Cidery:

  This cidery was recommended to me by my host, Carl at the Wedgwood Inn Bed & Breakfast.  I'm so glad that I took him up on his suggestion.  To get you prepared for the cider experience, you will take a scenic drive through New Hope's countryside.  After 20 minutes you will arrive at a secluded farm surrounded by apple orchards.  On the property, there is a market where you can buy fresh vegetables, local jams and peanut butters.  Right next door is the cidery where you can try the different options available on tap or order a flight which gives you 5 two ounce pours to try.  The ciders lean more on the dryer side of the spectrum with a crisp taste. My particular favorite was the Zing that was made with ginger.  This was among the sweetest ciders available.  In addition to the Zing, I purchased two cans of the sparkling cider to take home to enjoy.  
Munch Tip:  Take your order out to the patio area behind the cidery to enjoy your libations among the apple orchard.  There are also snacks for sale to accompany your tasting experience.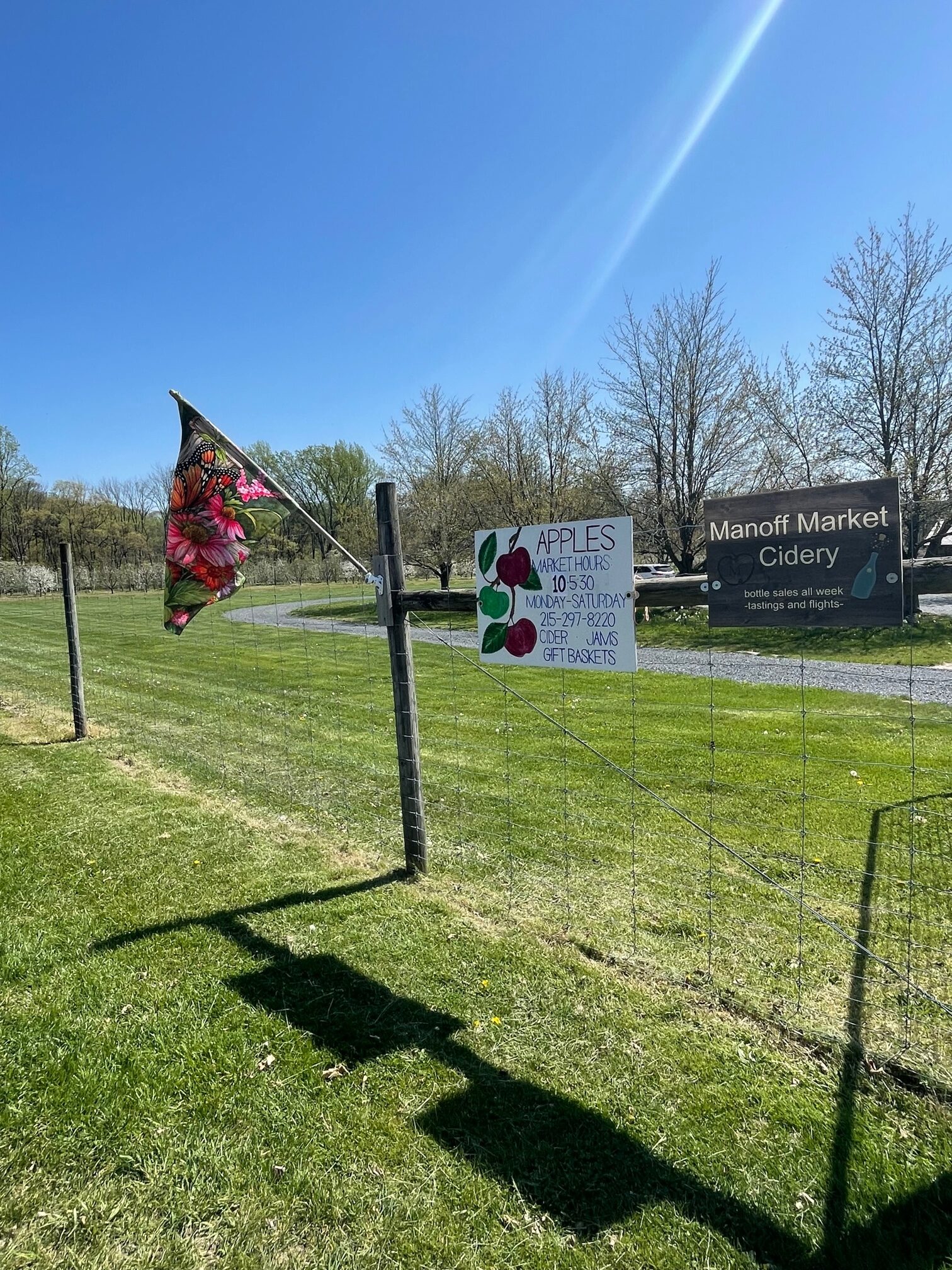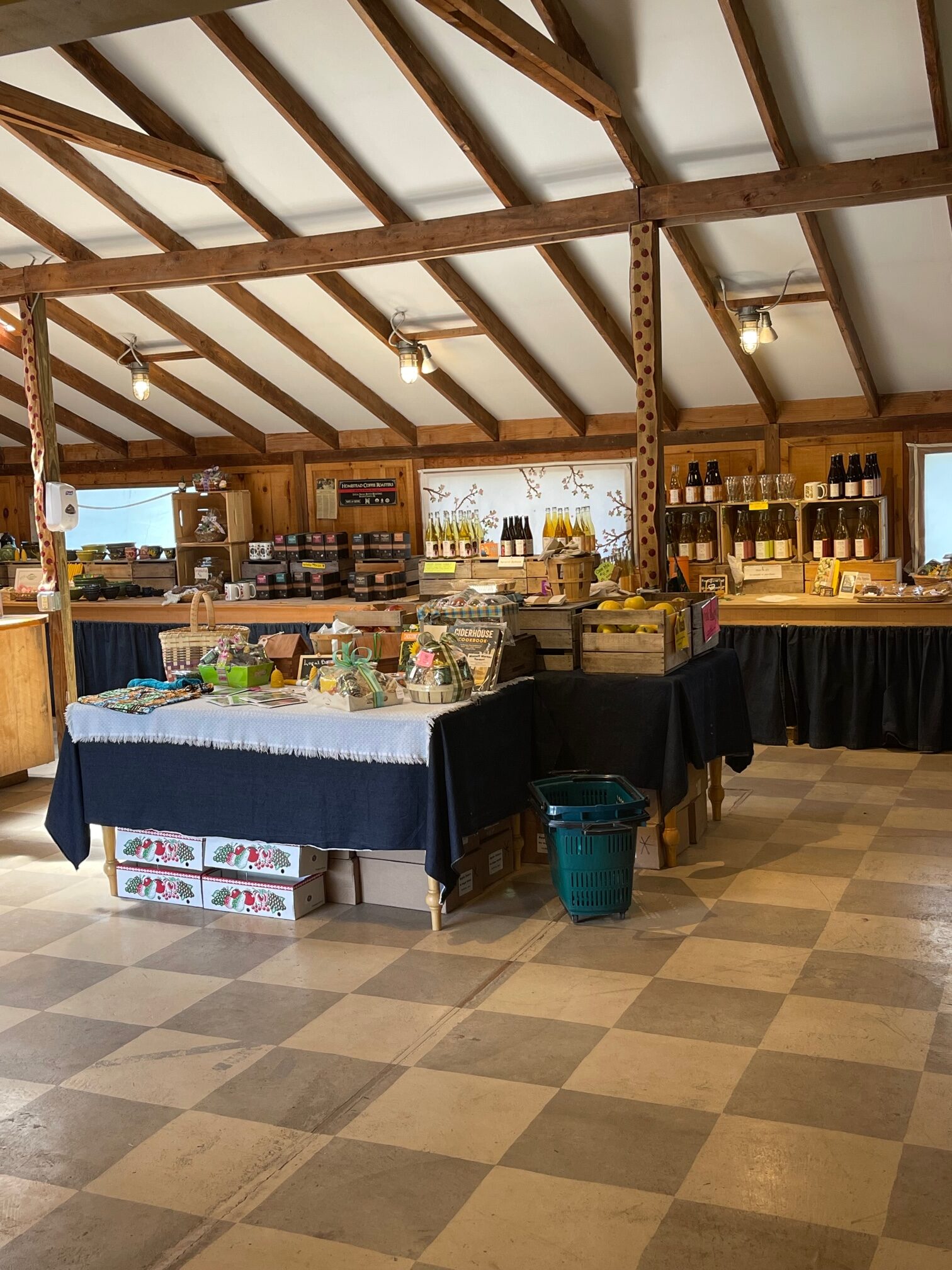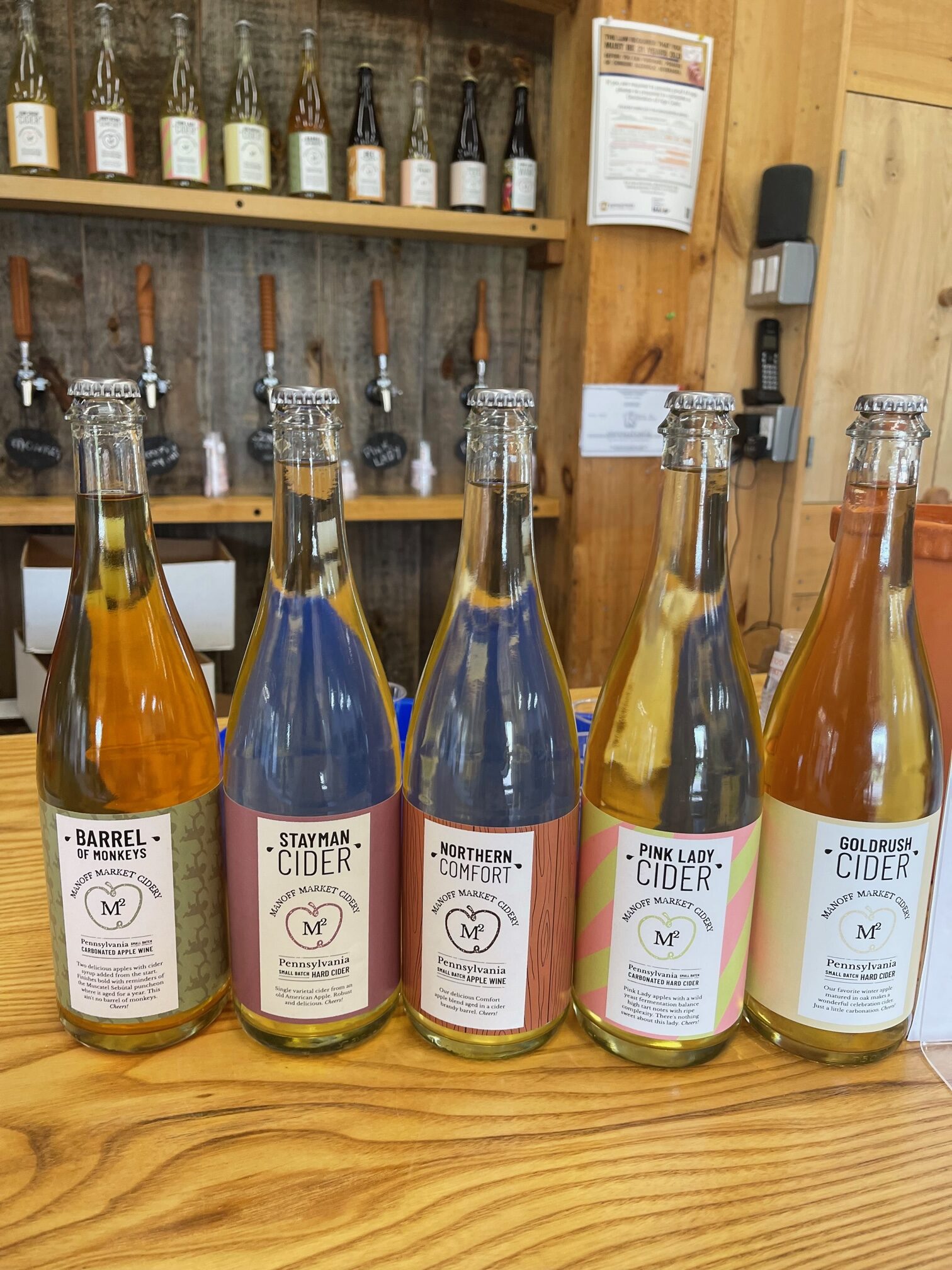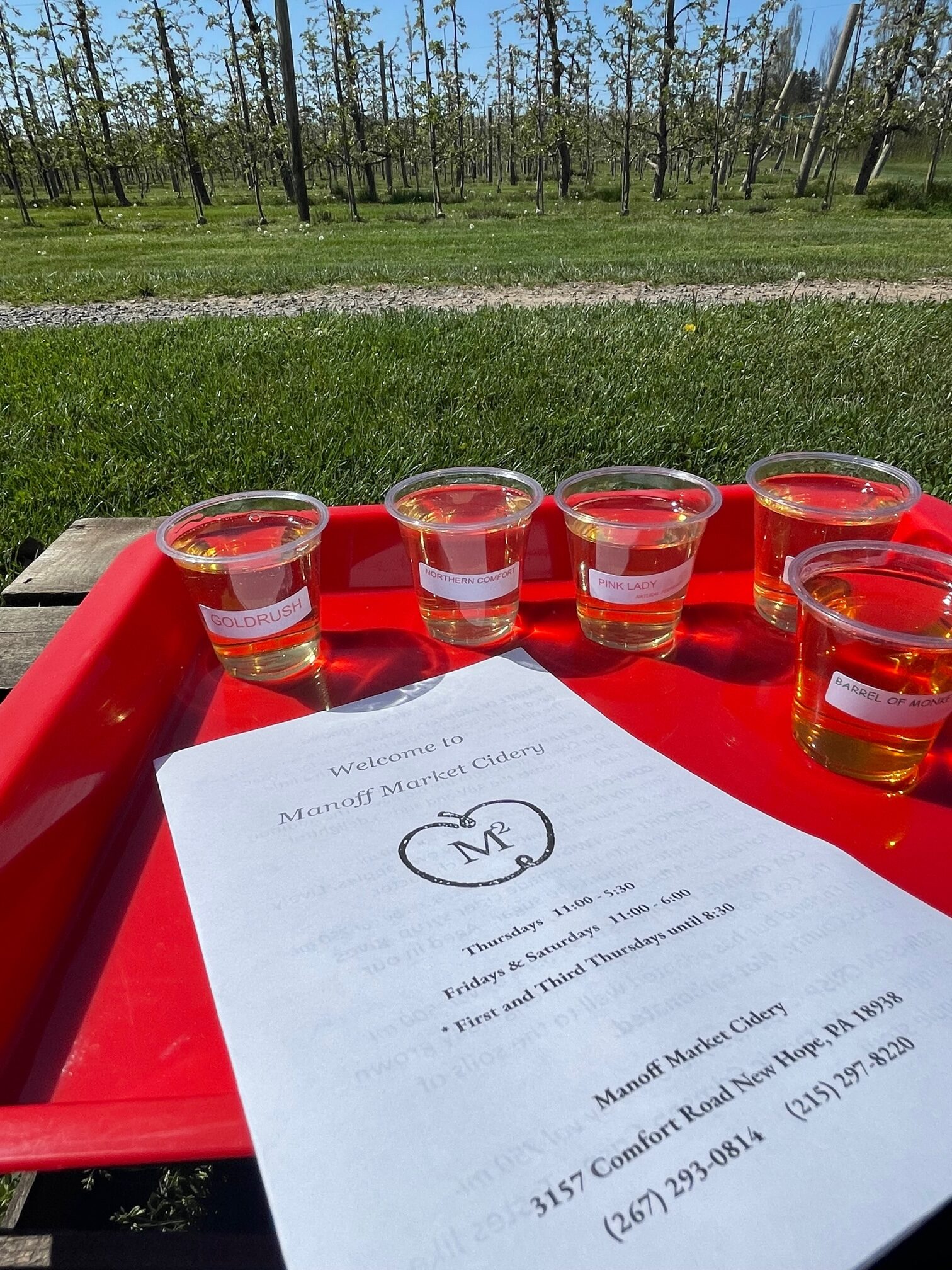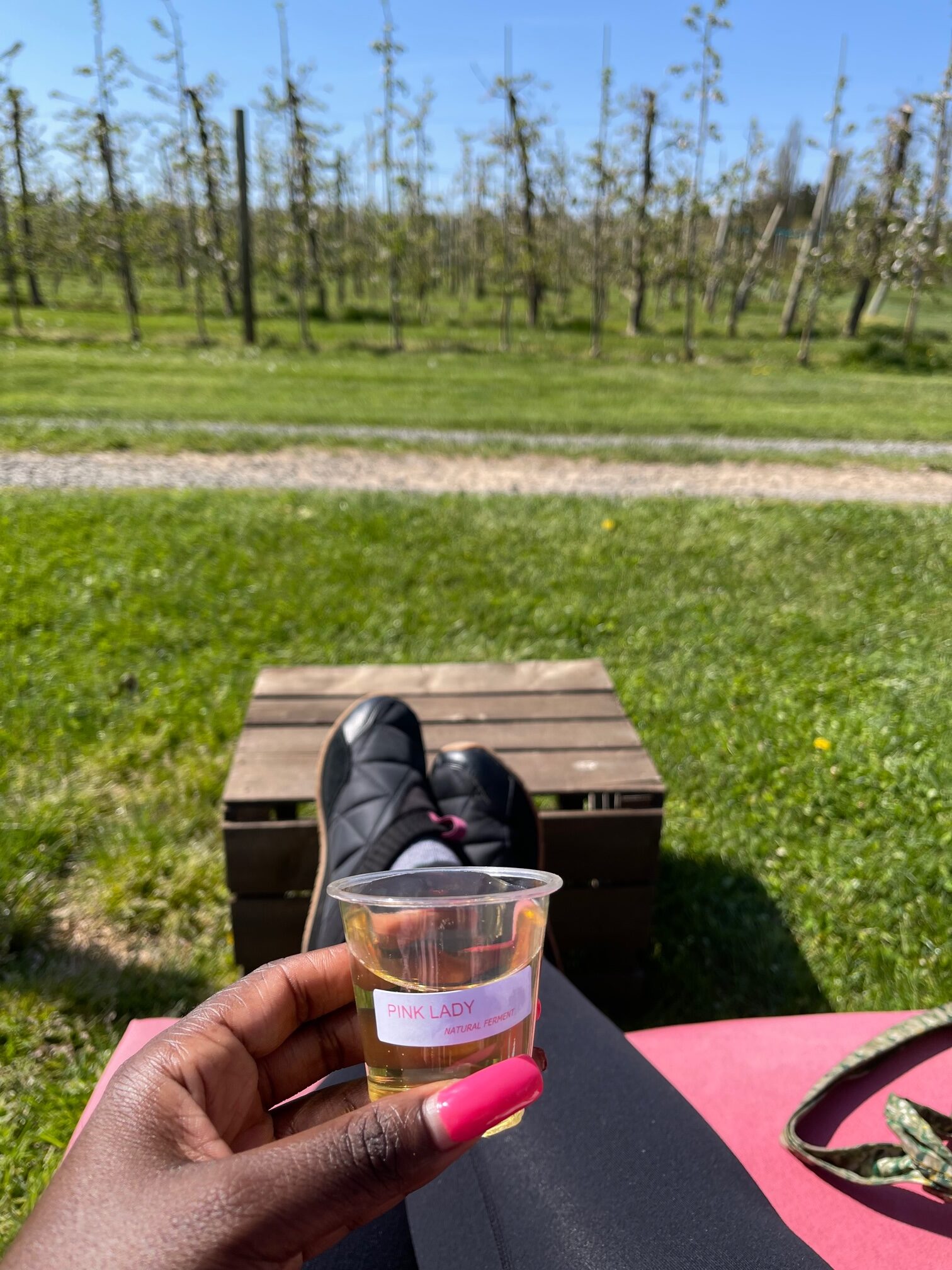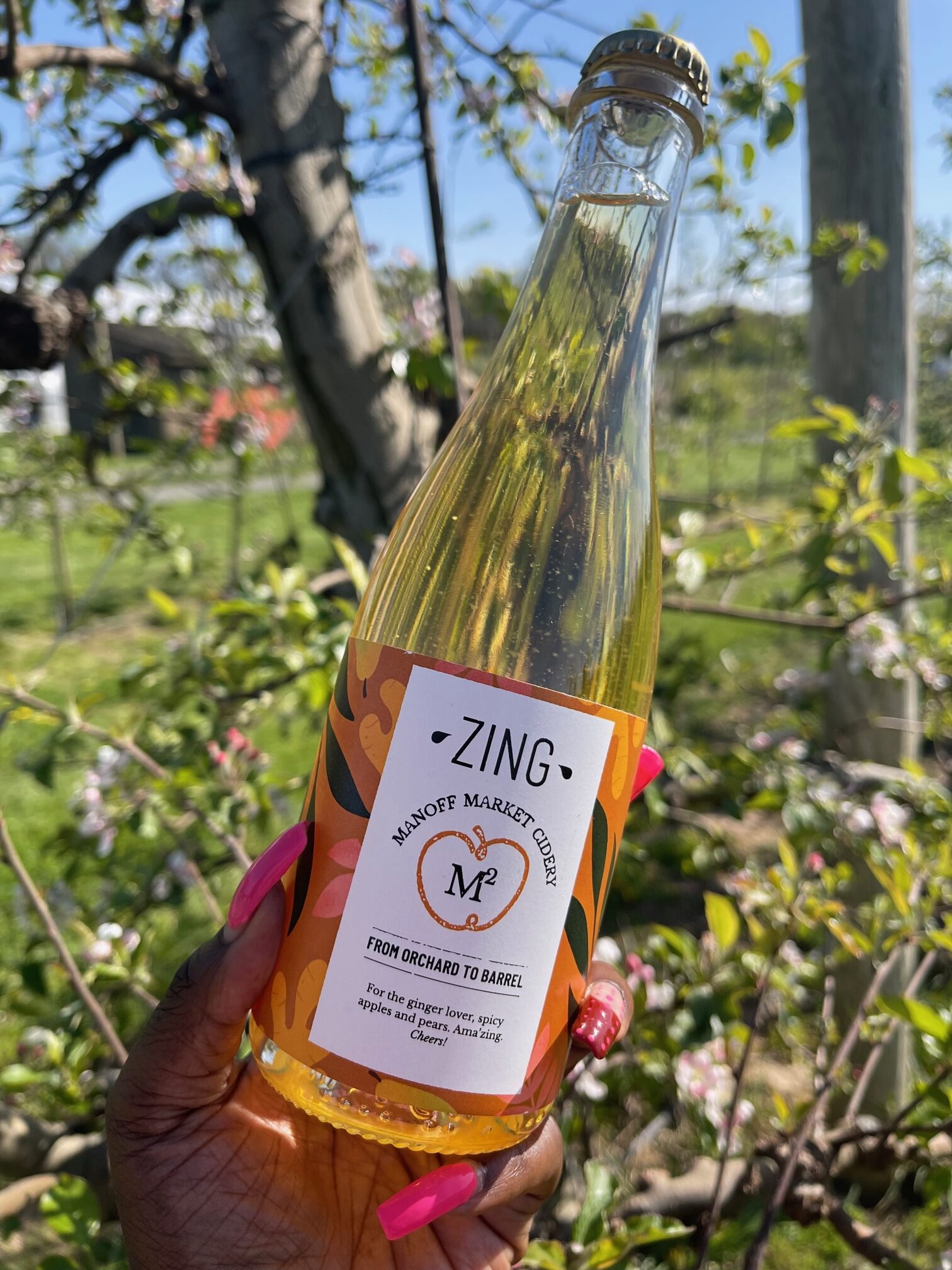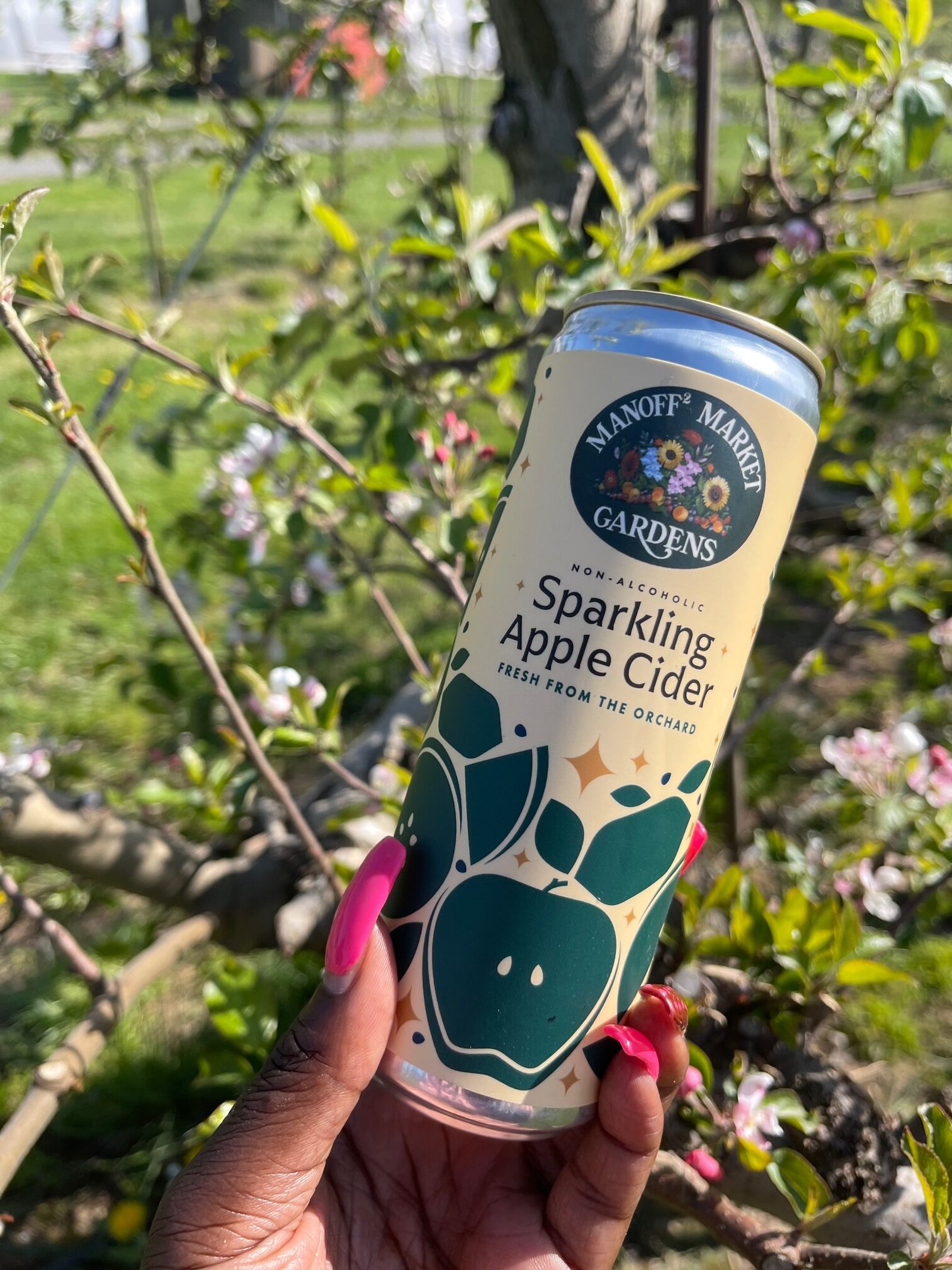 DO:  
Southern Comforts

:  The love of good food runs deep in my family, so a trip to Bucks County wouldn't be complete without visiting my Uncle's restaurant in Morrisville, PA.  When walking through the door, you are welcomed by the décor that showcases signs of positive sayings and the aroma of delicious smelling food coming from the kitchen.  The menu is full of all of your Sunday favorites that are very reasonably priced.  For my last meal in Pennsylvania, I ordered the overstuffed baked potato with broccoli, cheese, and chicken.  The two sides that had to accompany the potato were cabbage and collard greens.  To add a little bit of a kick to my sides, I drizzled an adequate amount of my uncle, Chef Richard's special hot sauce.  This definitely took my meal to the next level.  You know I had to order something to go, so I ordered a side of candied yams and mac-n-cheese to accompany my fried turkey wings.  Let me tell you, I'm still thinking about that meal and wishing that I could have UberEats deliver the meal all the way to Virginia.  
Munch Tip:  Chef Richard has featured several of the recipes that my grandfather used to cook on his menu as an homage to his legacy.  One dish that you must try is Pop's baked mac-n-cheese.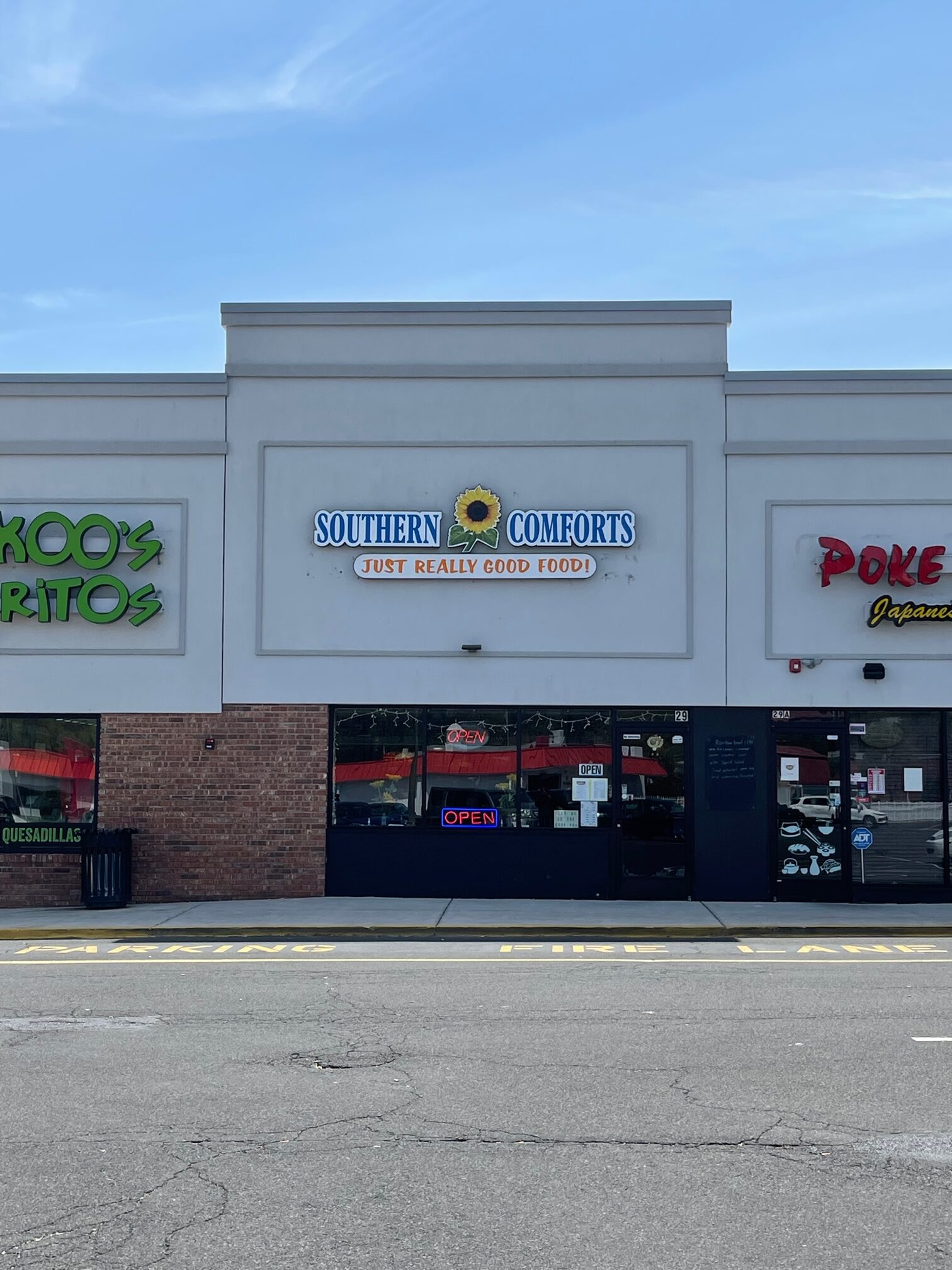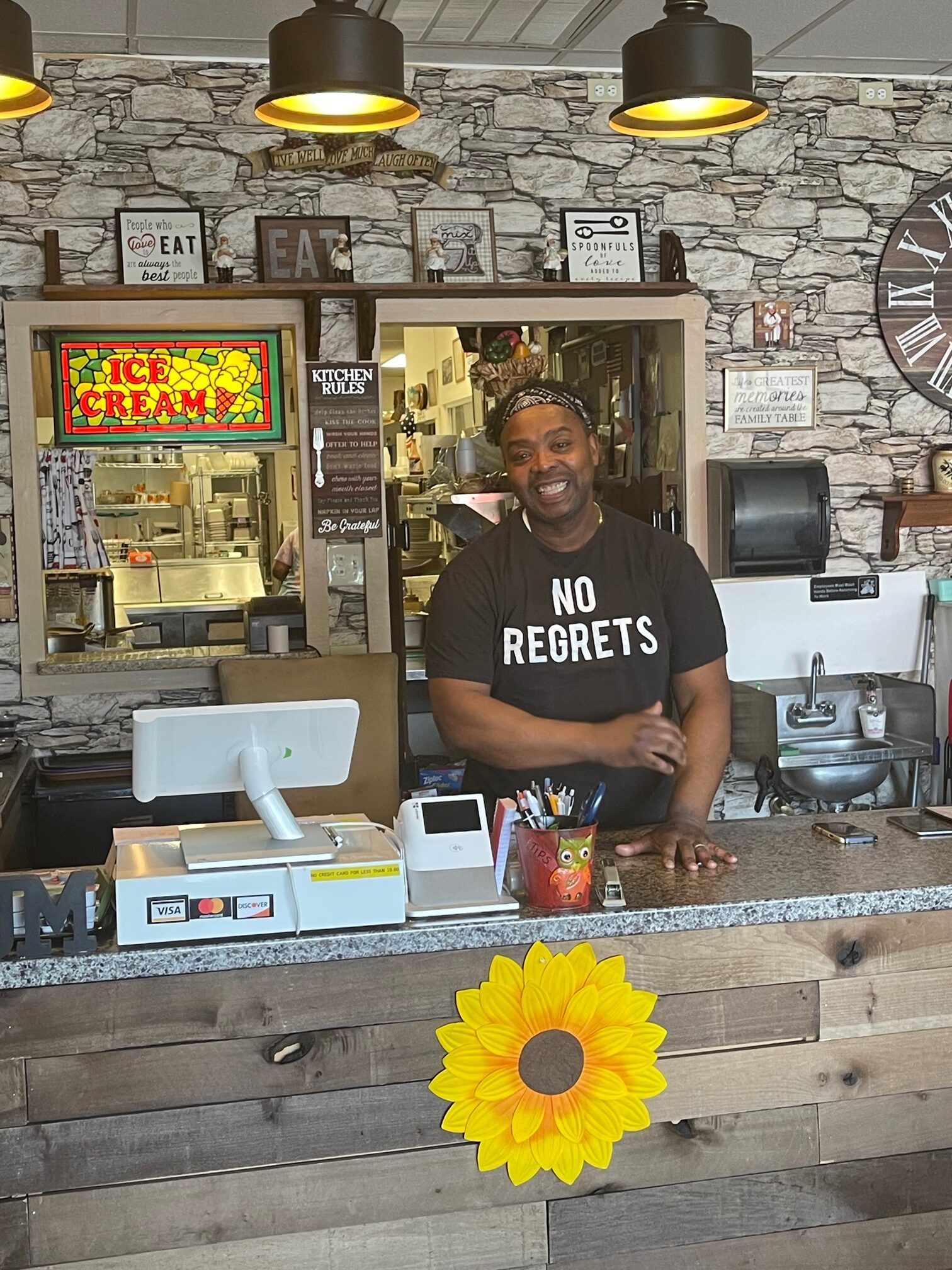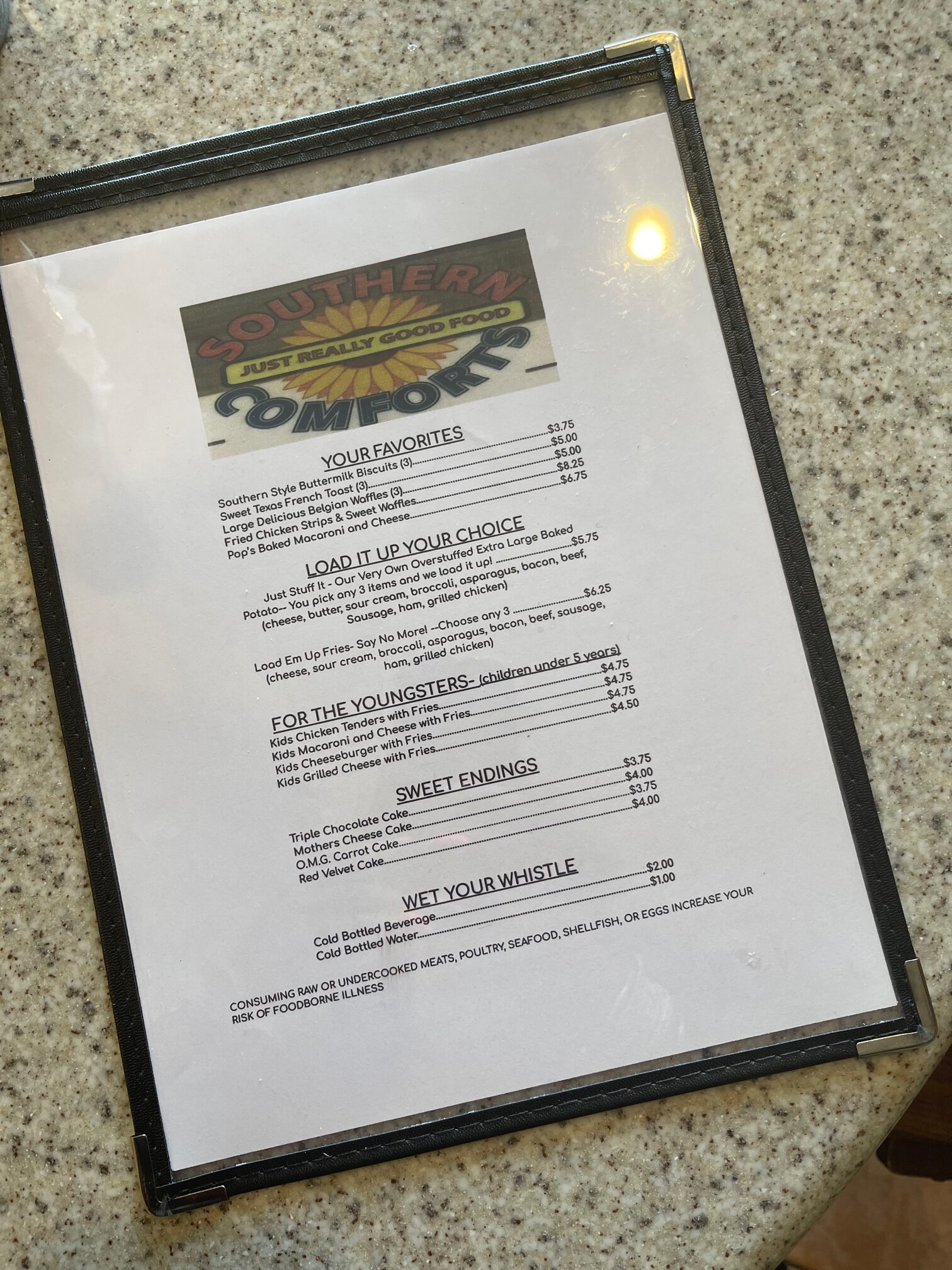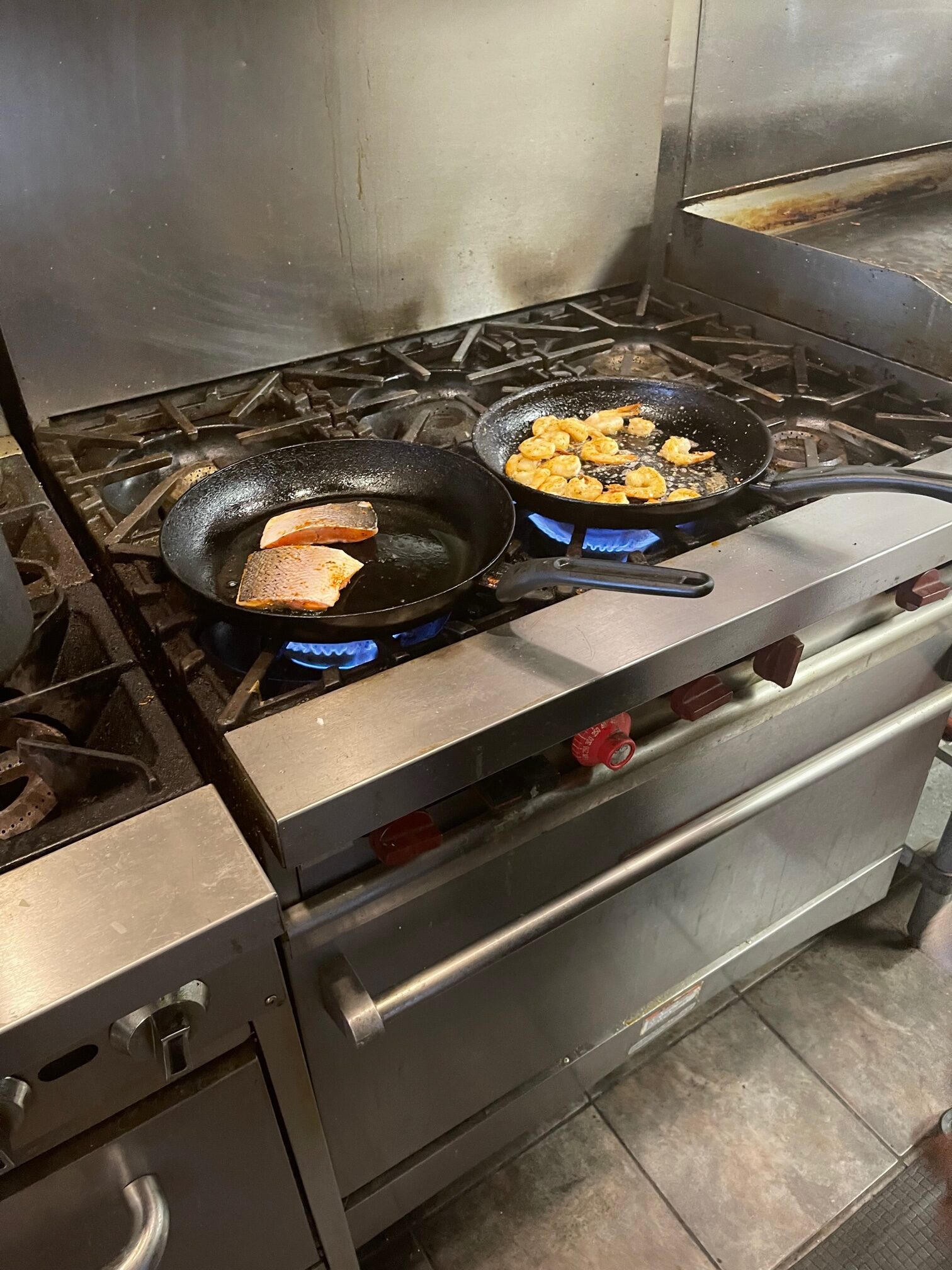 Deliciousness being prepared on the stove.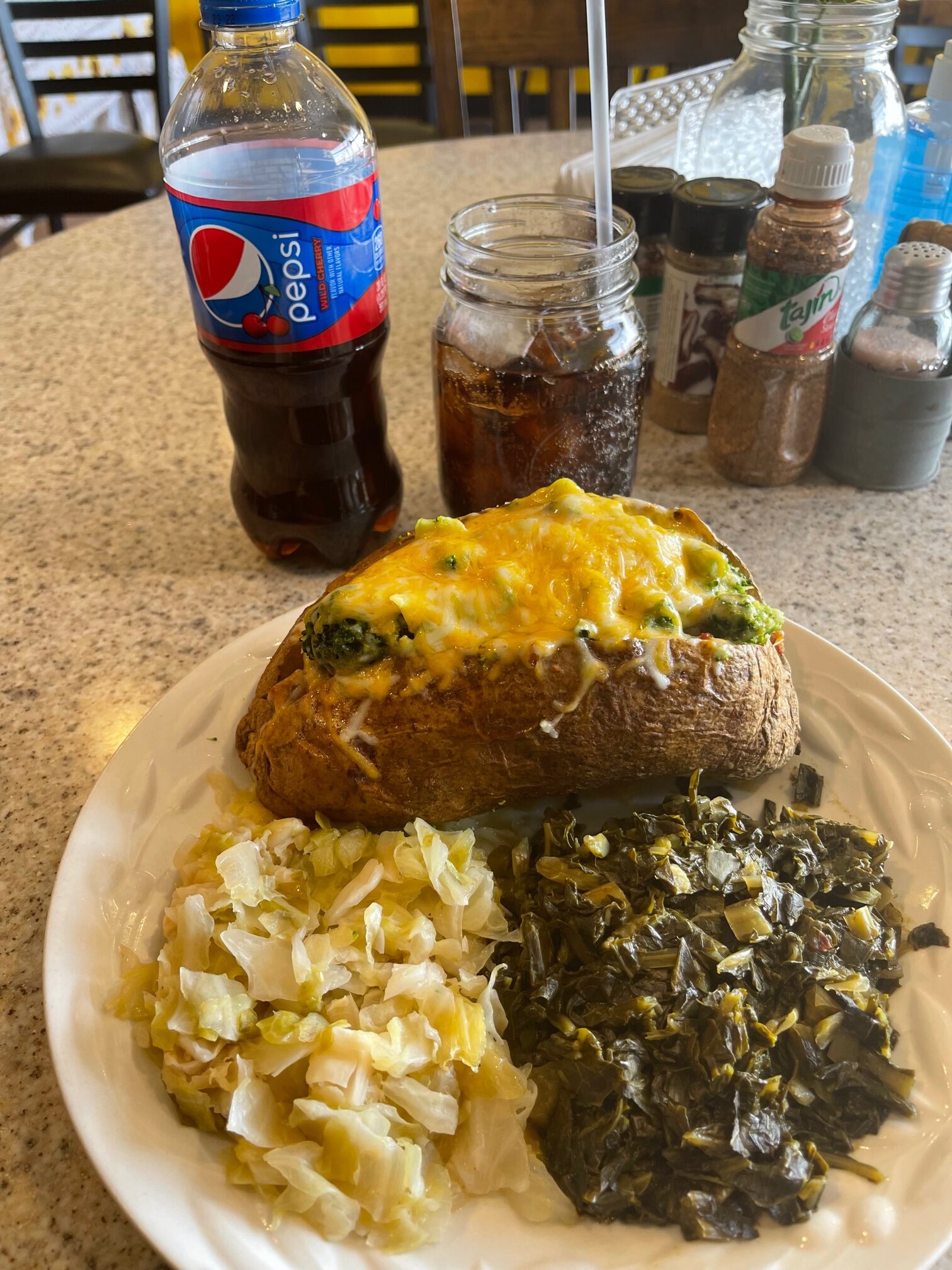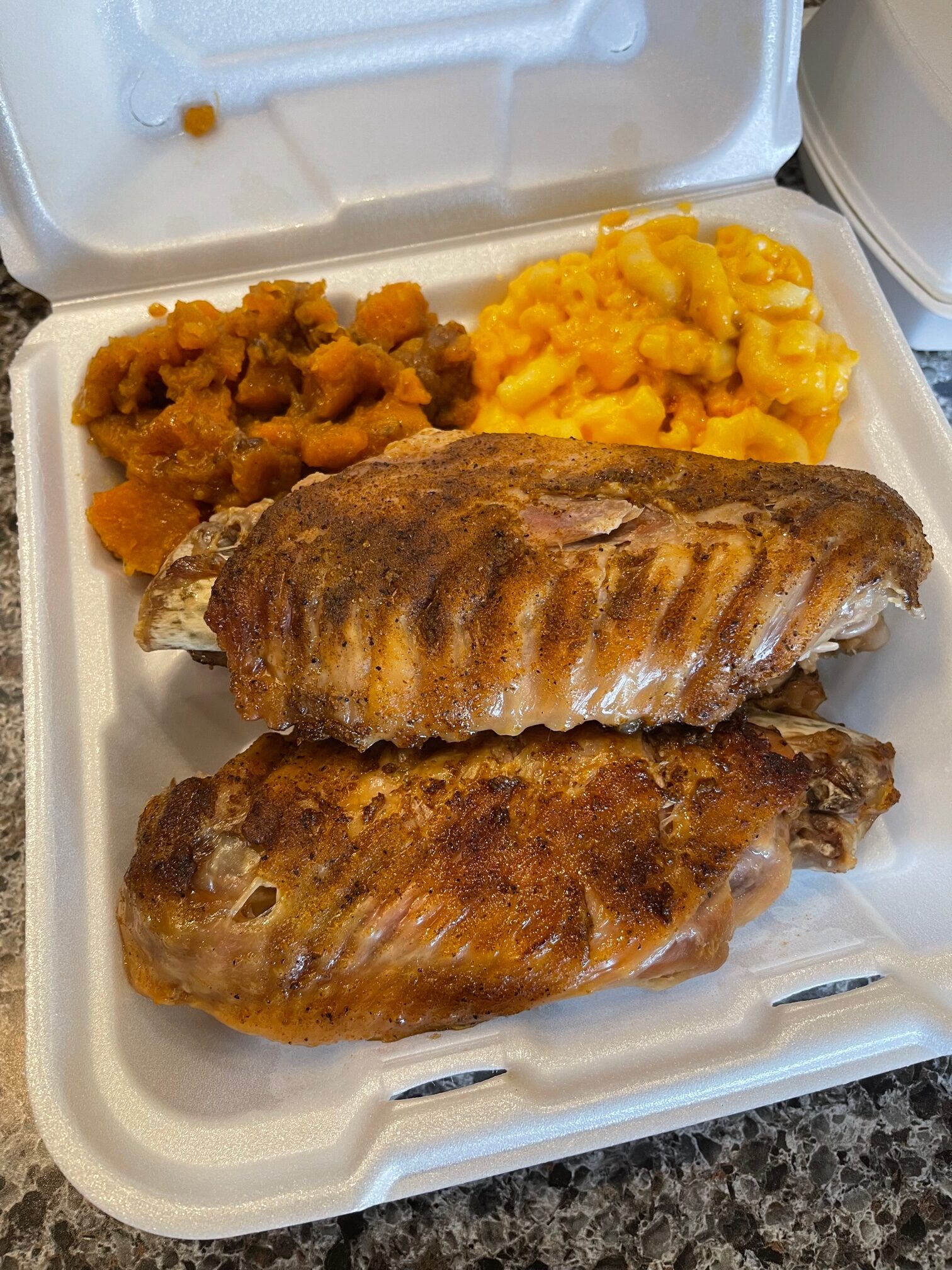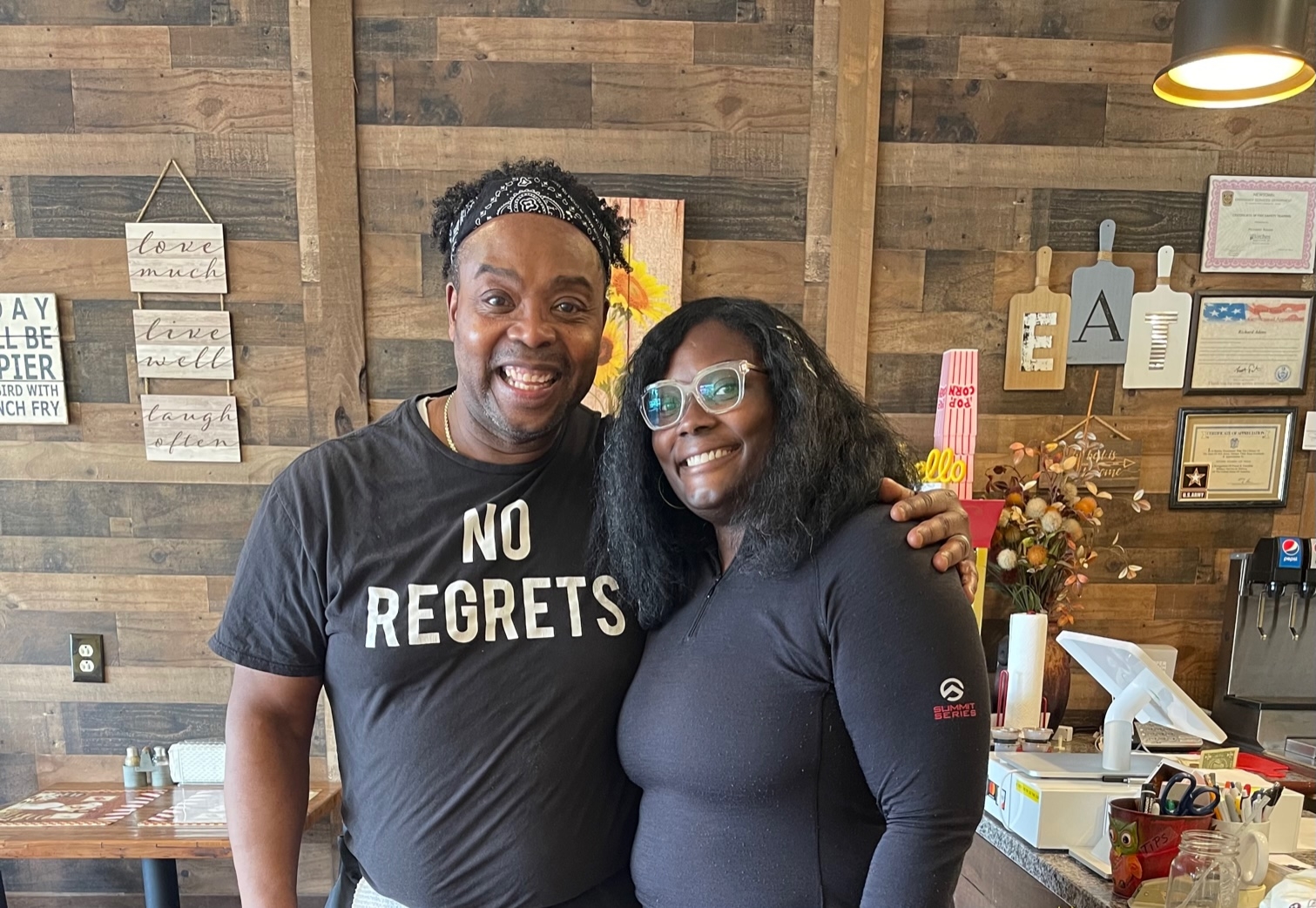 The Burgerly

:  Who knew that there were so many different ways to have a burger?  You know a restaurant is good when it can accommodate any palate.  This black owned business lives up to their slogan of Burgers and Vibes.  With so many delicious options available on the menu, I had a hard time making my mind up.  But once I saw the shrimp burger on the menu, I knew I had to try this delicious sounding burger. The shrimp were the size of golf balls and came spilling outside of the brioche bun.  I loved the spicy jerk sauce that brought out a whole new dimension to the burger.  To round out my meal I ordered a side of seasoned fries with a black cherry soda to wash it all down.  This was the perfect meal to end my first night in Bucks County.
Munch Tip:  Every burger offered could easily be switched to a vegetarian option for those that don't eat meat.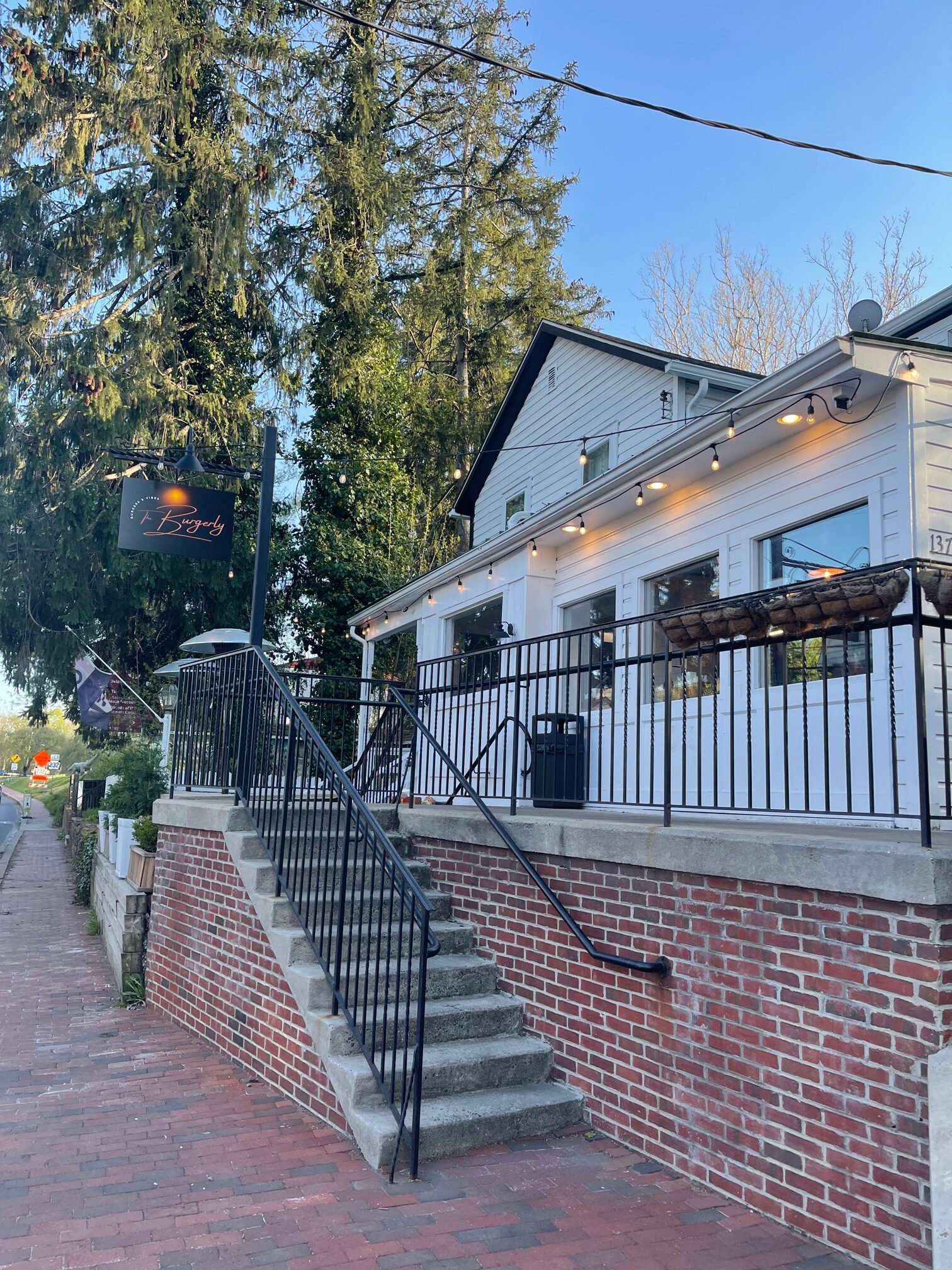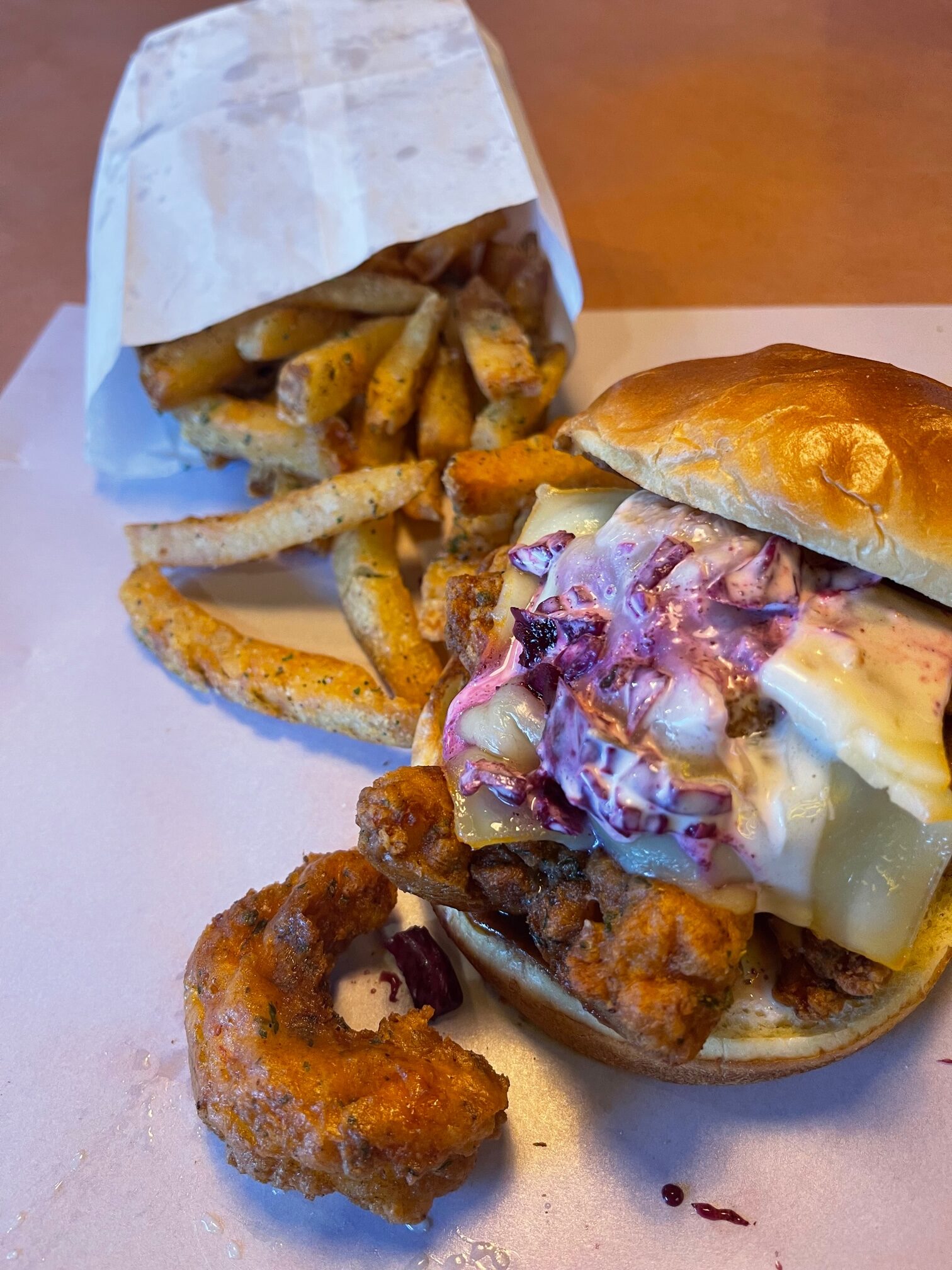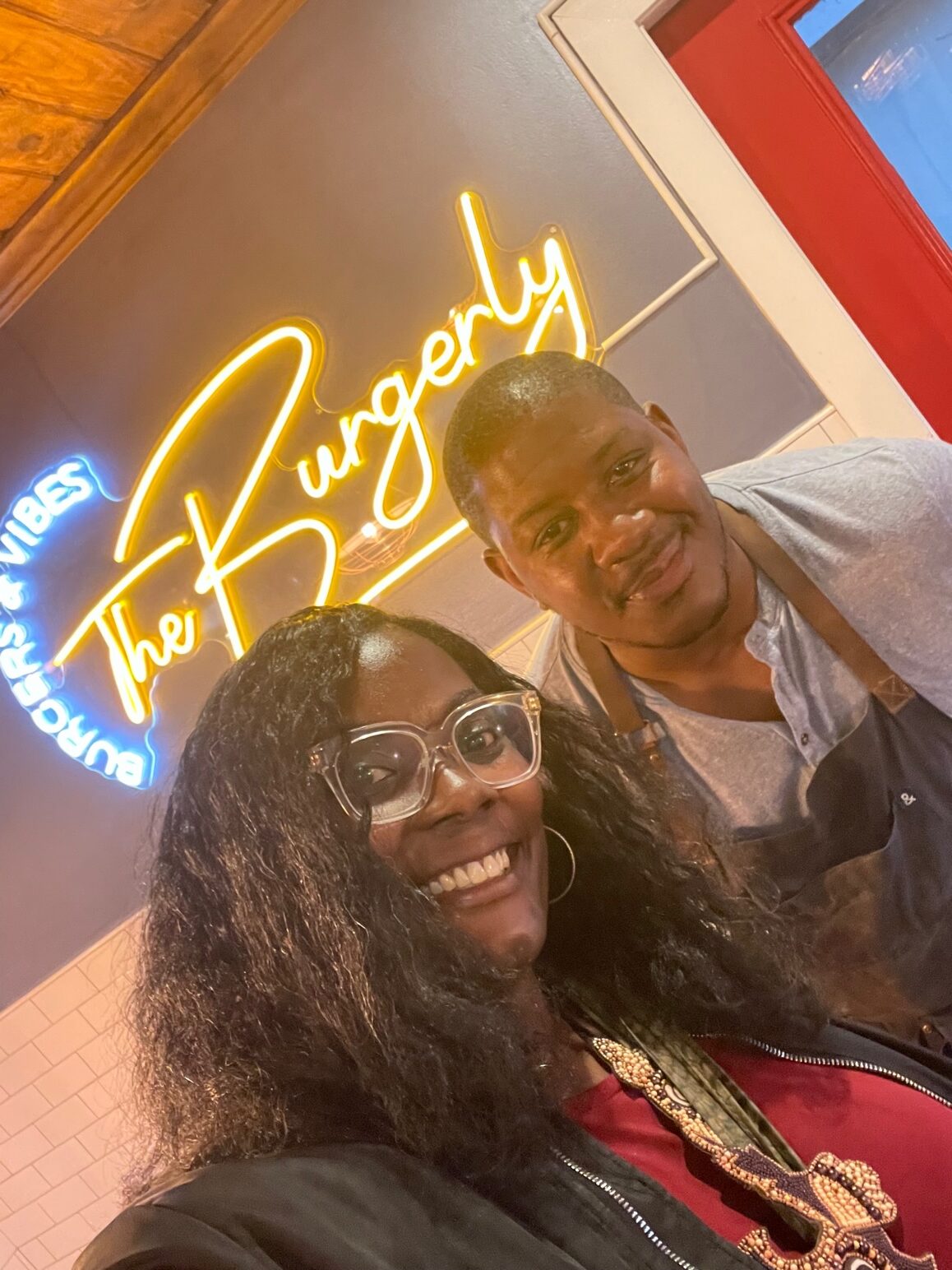 Continental Tavern

:  Part restaurant, archeological dig site and historical landmark, the Continental Tavern has all these attributes and more.  Let's start with the food.  The menu consists of standard American tavern fare which consist of buffalo wings and cheeseburgers.  To change it up, I ordered the fried cauliflower with sweet and sour sauce.  For my entrée, I opted for the black and bleu burger that I had cooked medium rare, just the way I like it.  I added a side of sweet potato fries to balance out the salty bleu cheese that was on the burger.  After my meal, I was so lucky to receive a tour of the restaurant by the General Manager, Chris.  In the basement you can see the original foundation and bricks that created the tunnels for the enslaved to escape to freedom via the Delaware River which is two miles from this location.  It's amazing how the former owners of this establishment were compelled to bring justice to the enslaved people that deserved to be free.  This is a true gem in Yardley that everyone must visit for the food and American history lesson.  
Munch Tip:  On select nights throughout the week you can catch a local band playing in the bar area or receive a tarot reading.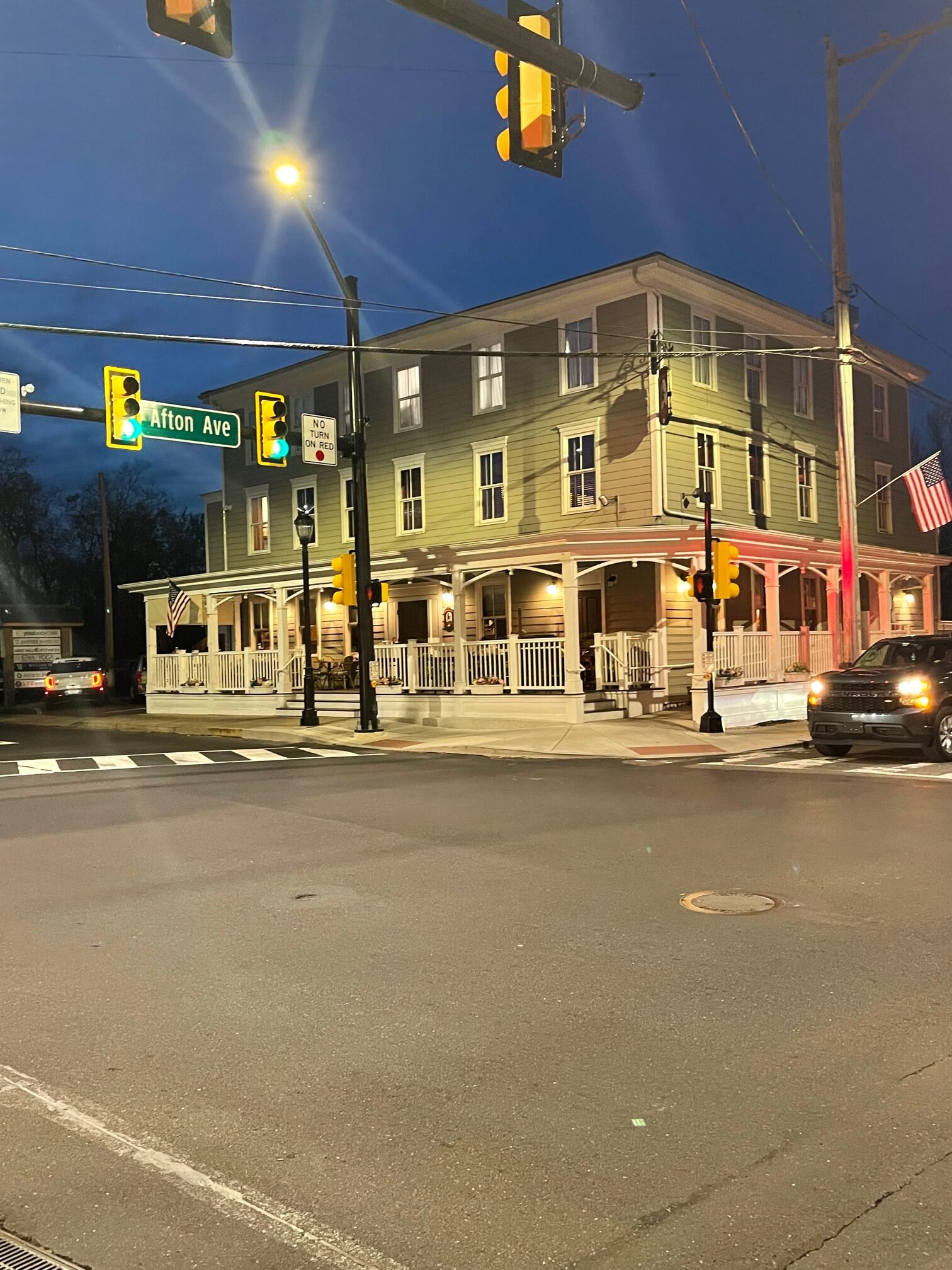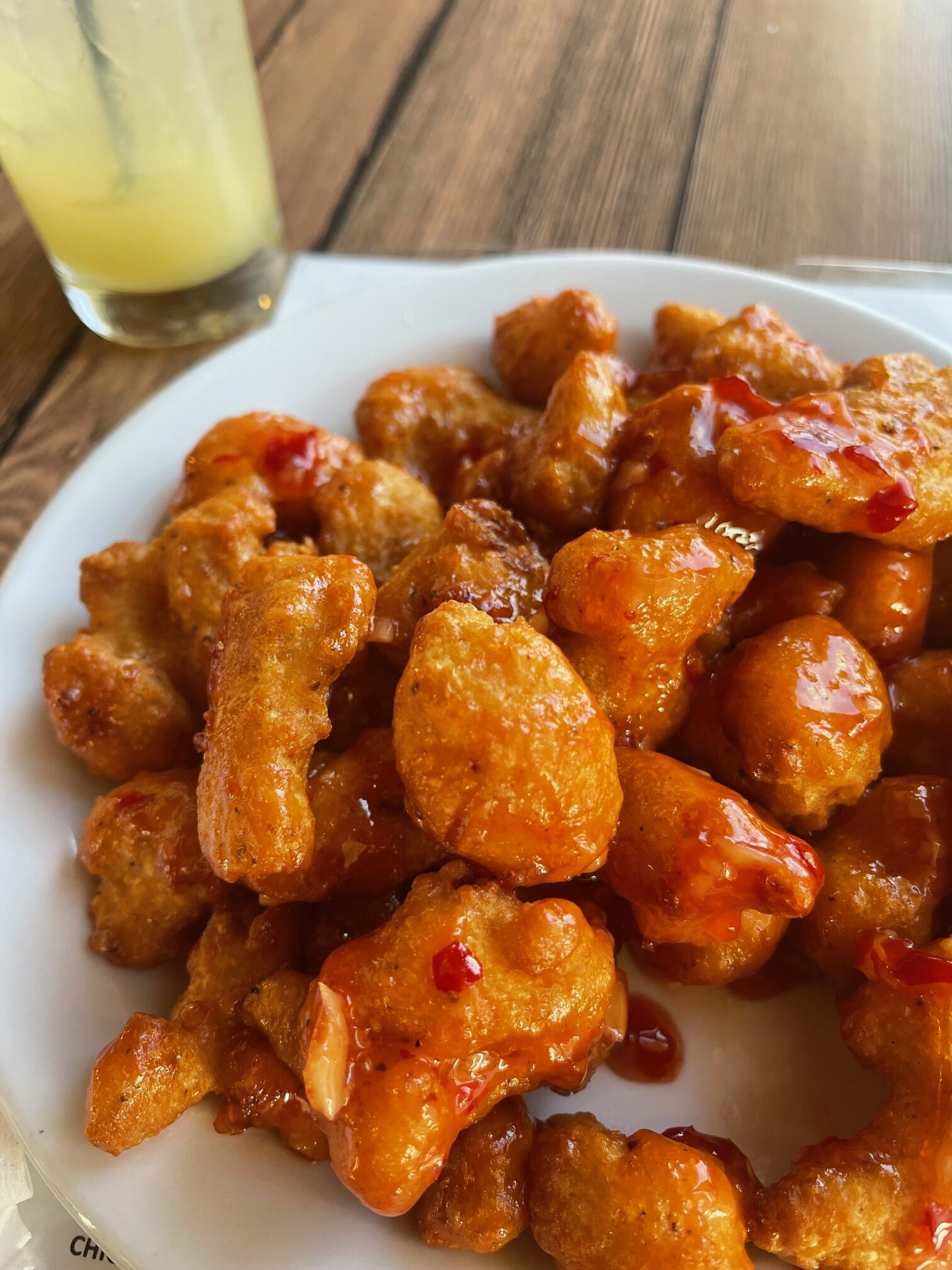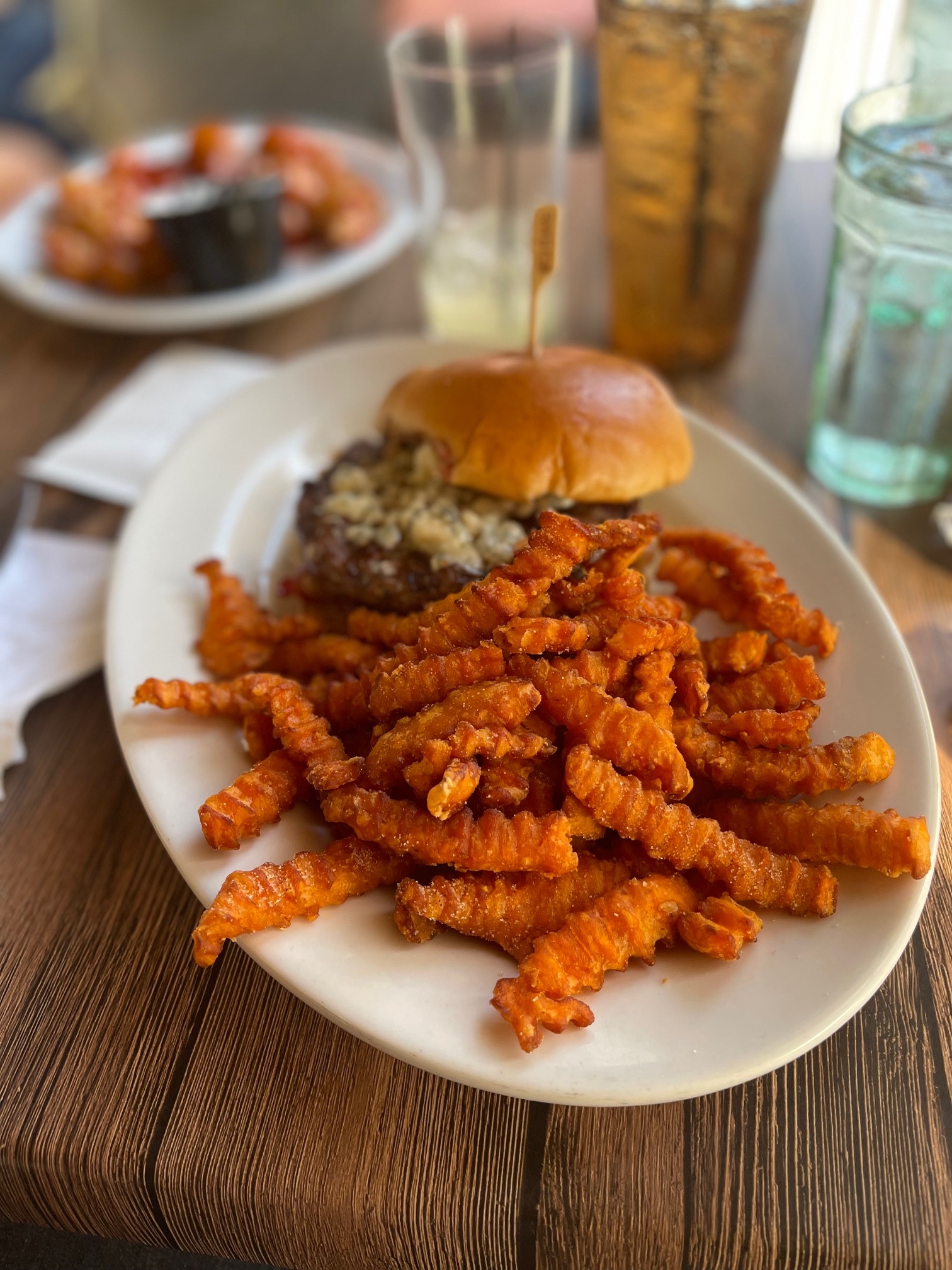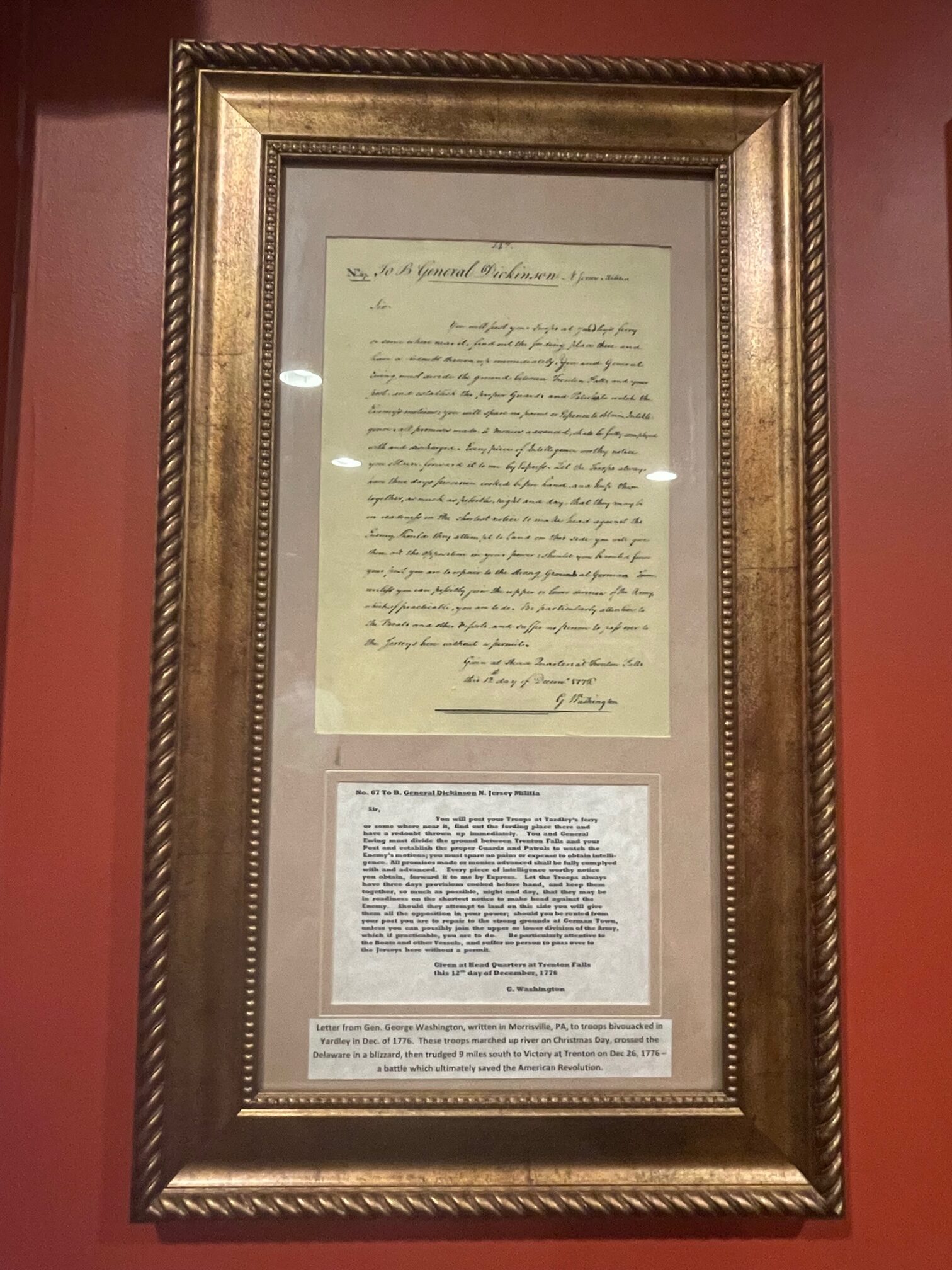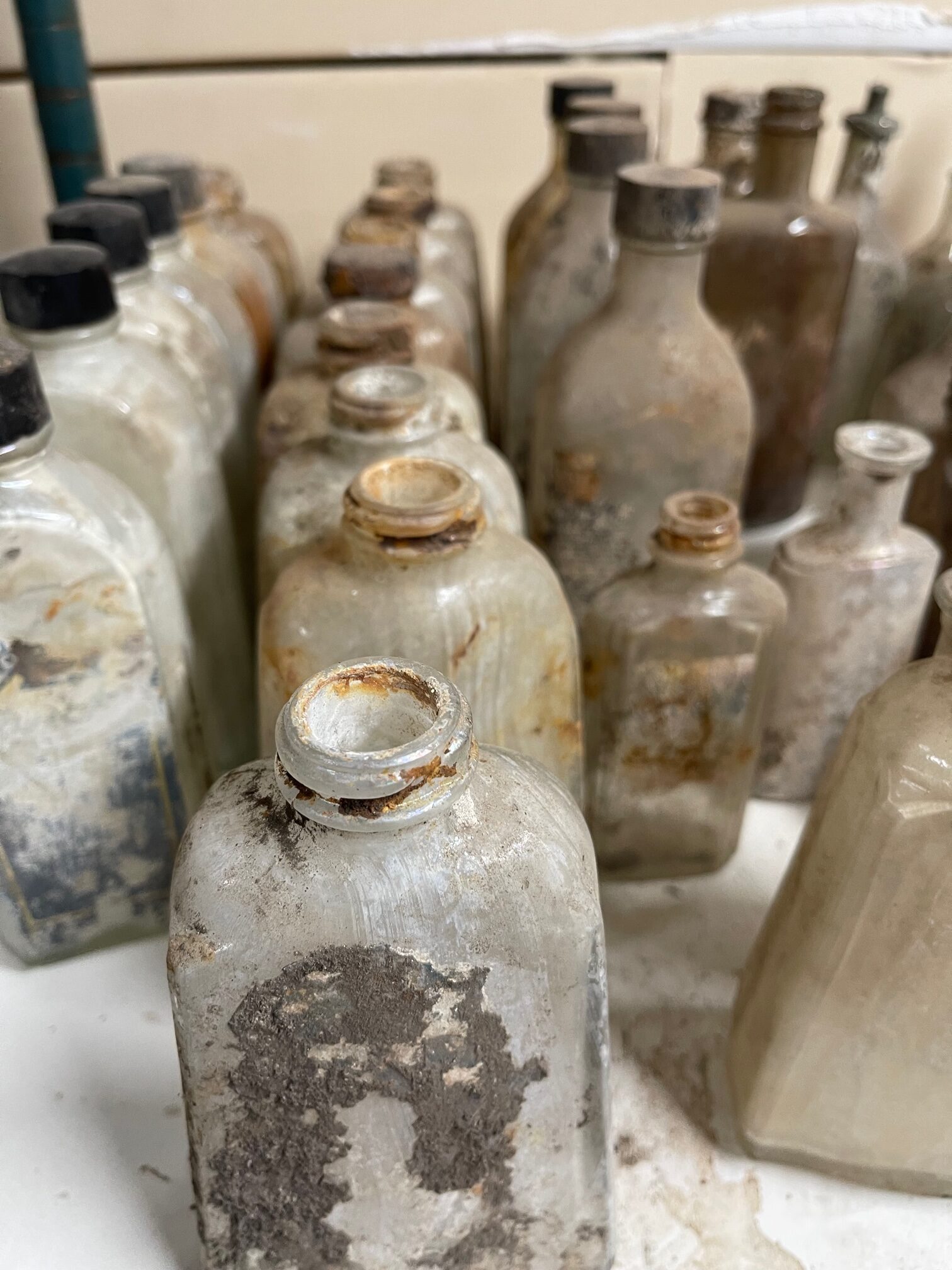 Wedgwood Inn Bed & Breakfast:

  This was my first time staying at a bed & breakfast  and initially I had some reservations, but I'm glad to say that the Wedgwood Inn dispelled all my worries due to the amazing hospitality that was given by the owners, Carl and Dini.  During my visit, I was escorted around the house to see the unique décor of each room before settling into my quaint accommodations for the next two days.  My room was equipped with a to die for clawfoot tub and a balcony where I had the chance to begin my morning with a cup of tea and a hearty breakfast that was brought to my room.  In addition to the charm of the inn, it was jam- packed with American History spanning all the way back to the American Revolution.  I was pleased to learn that Wedgwood Inn was also a stop on the Underground Railroad.  I was able to see the actual escape shaft that led to the tunnel underneath the house.  The site of this allowed me to have an abundance of gratitude and appreciation for the sacrifice and bravery of my ancestors.  My stay at Wedgwood Inn was a lovely experience and I highly recommend that you book your stay at this historical gem.
Munch Tip:  New Hope's main street is a 10 minute walk from Wedgwood Inn.  So keep your car parked and take a short walk down to the restaurants in town.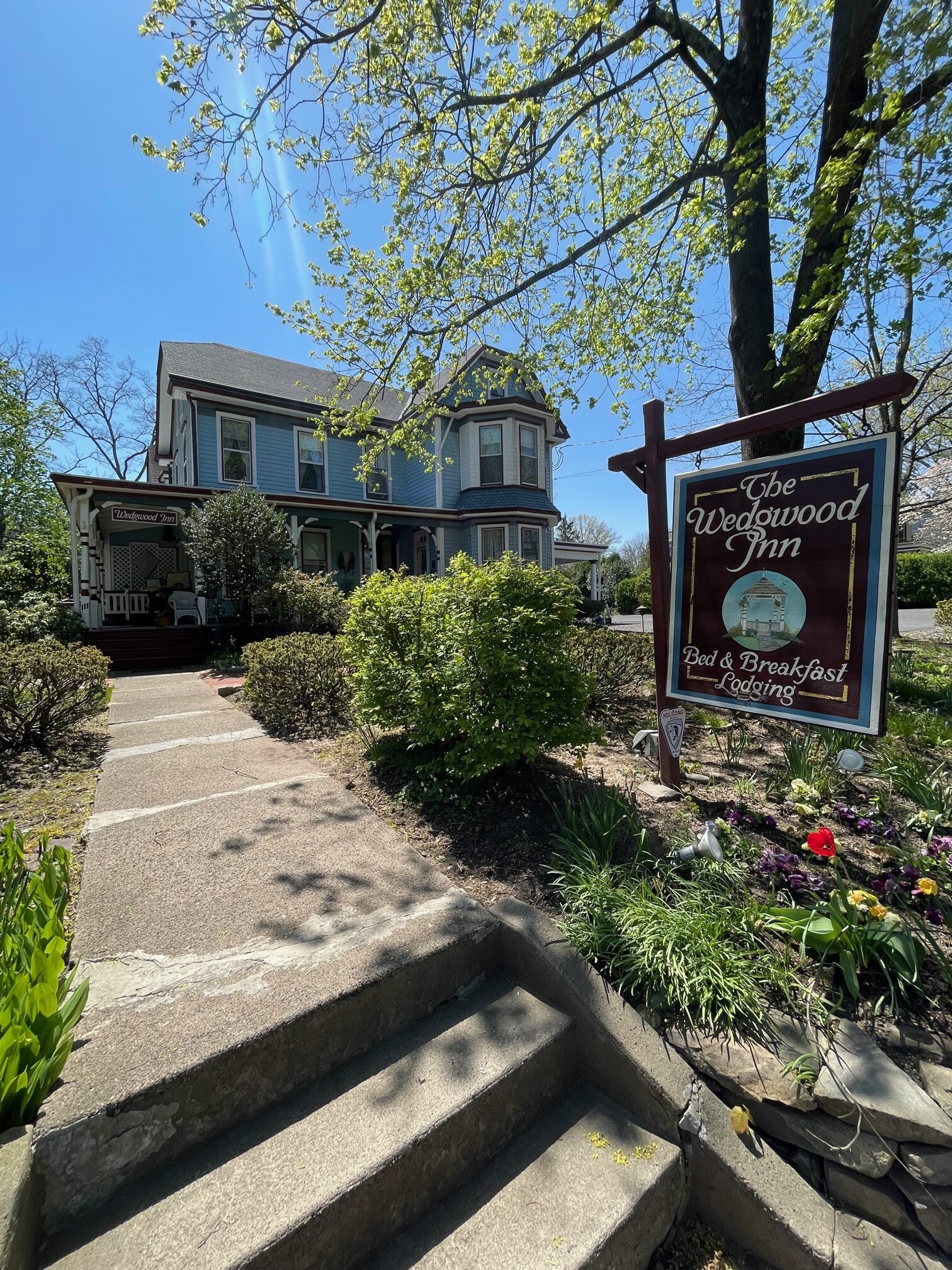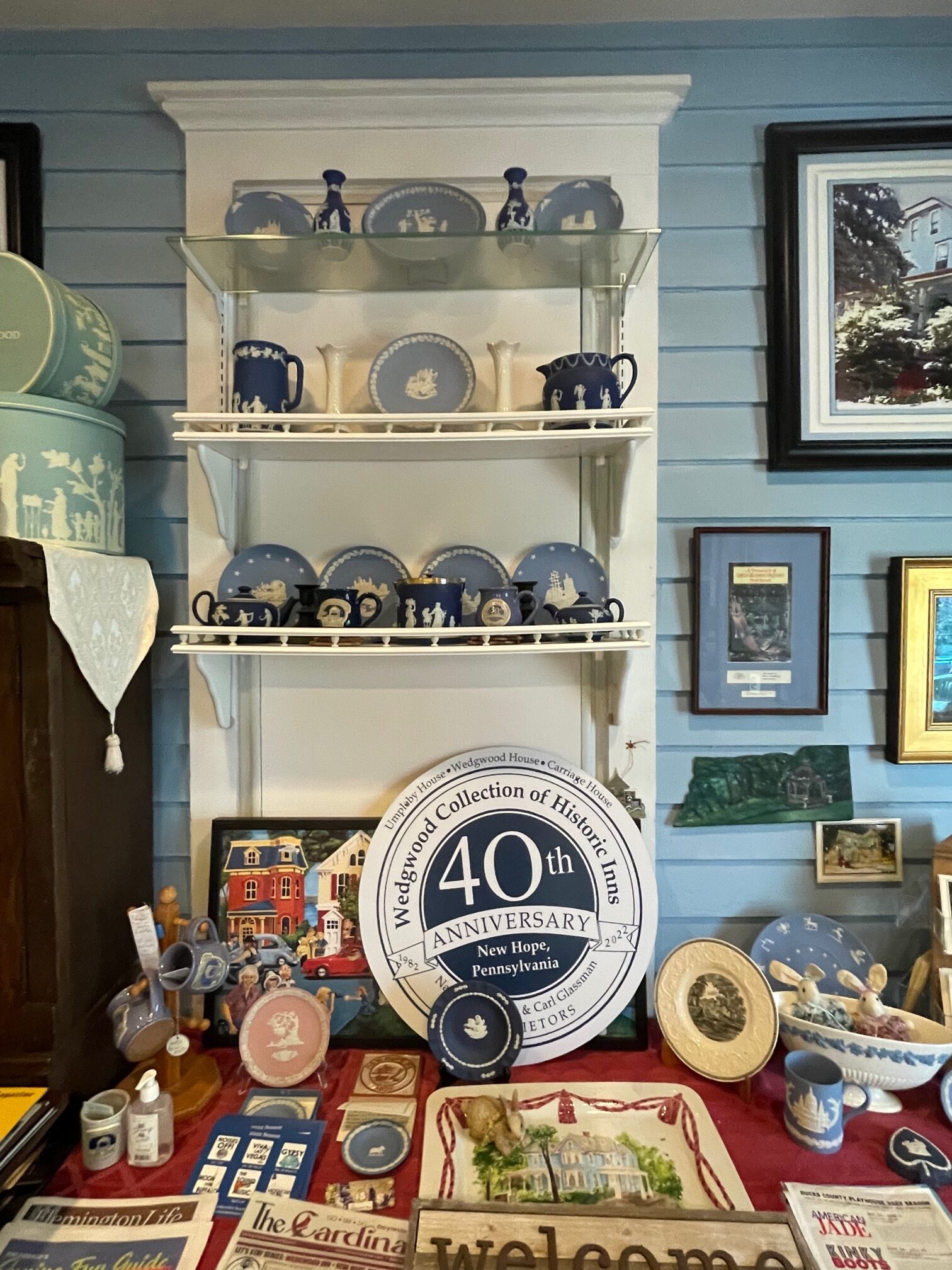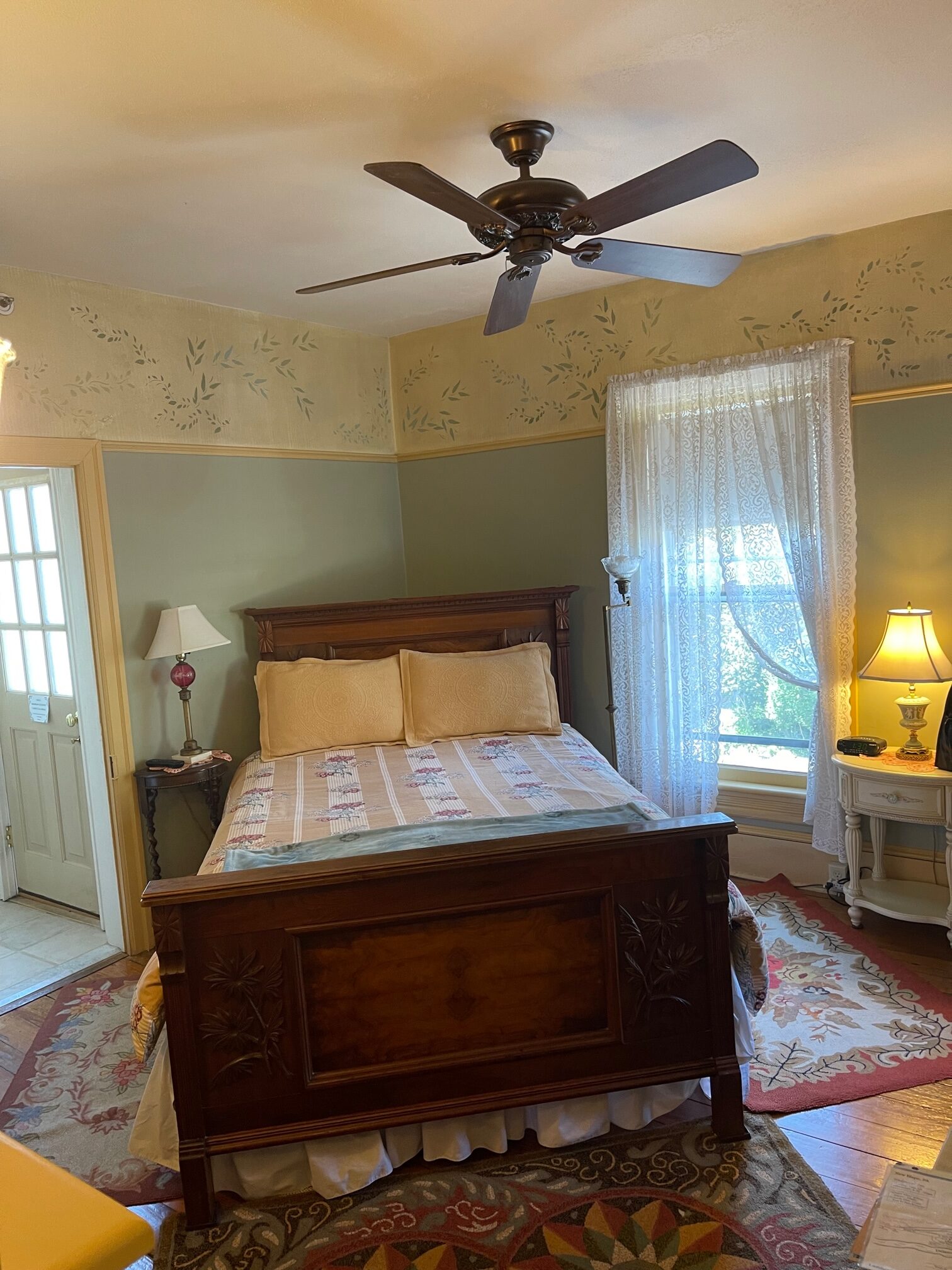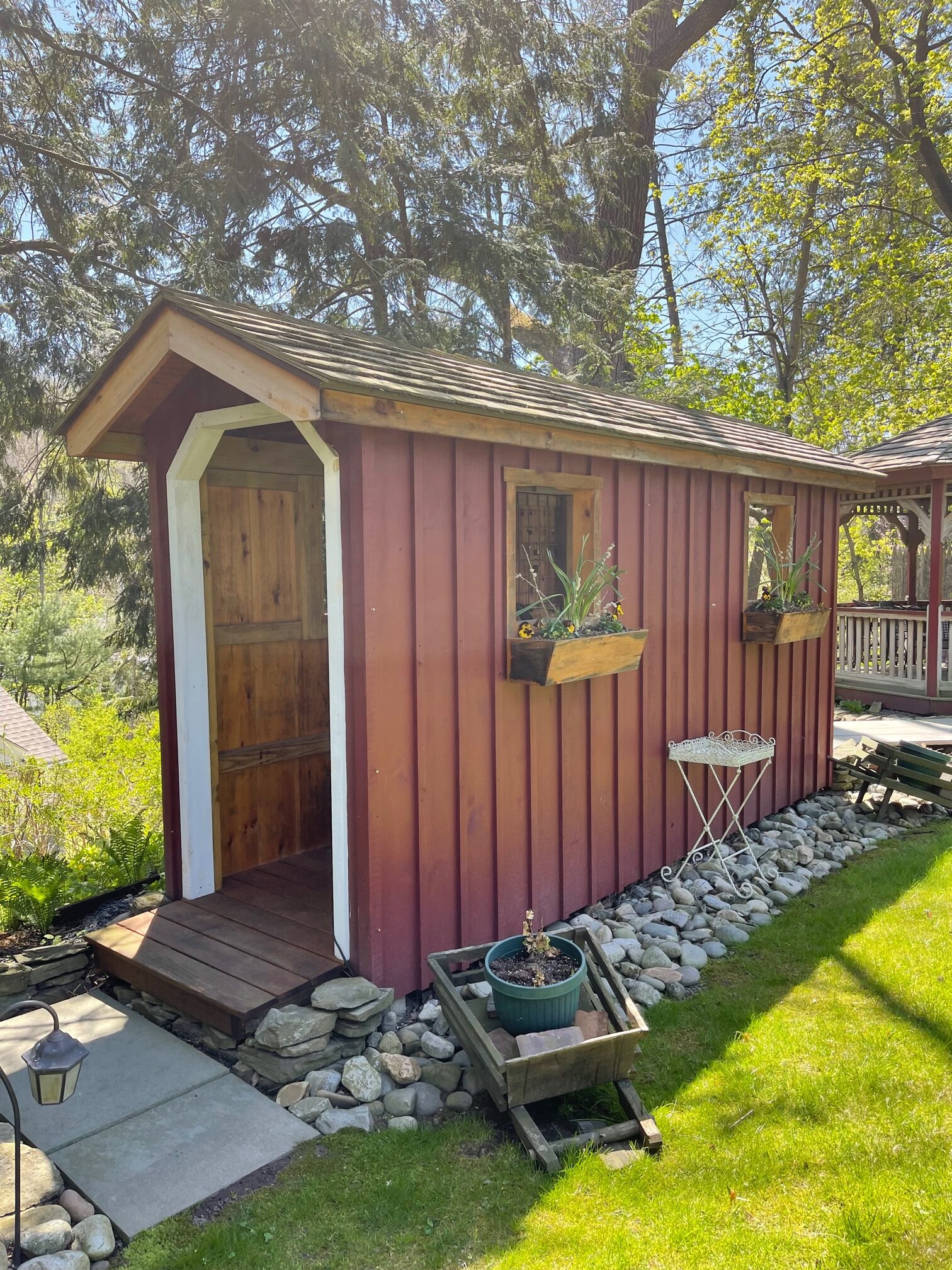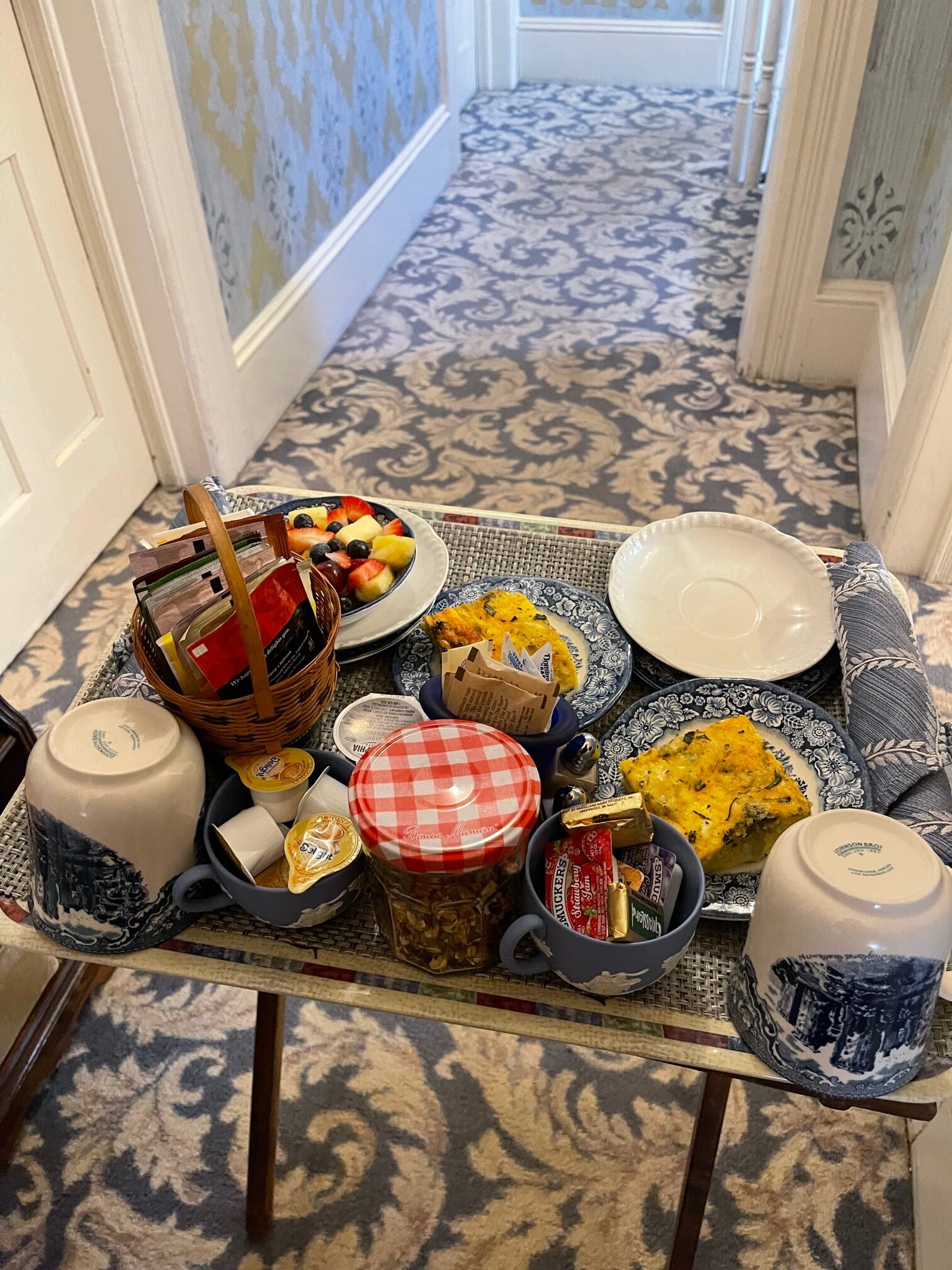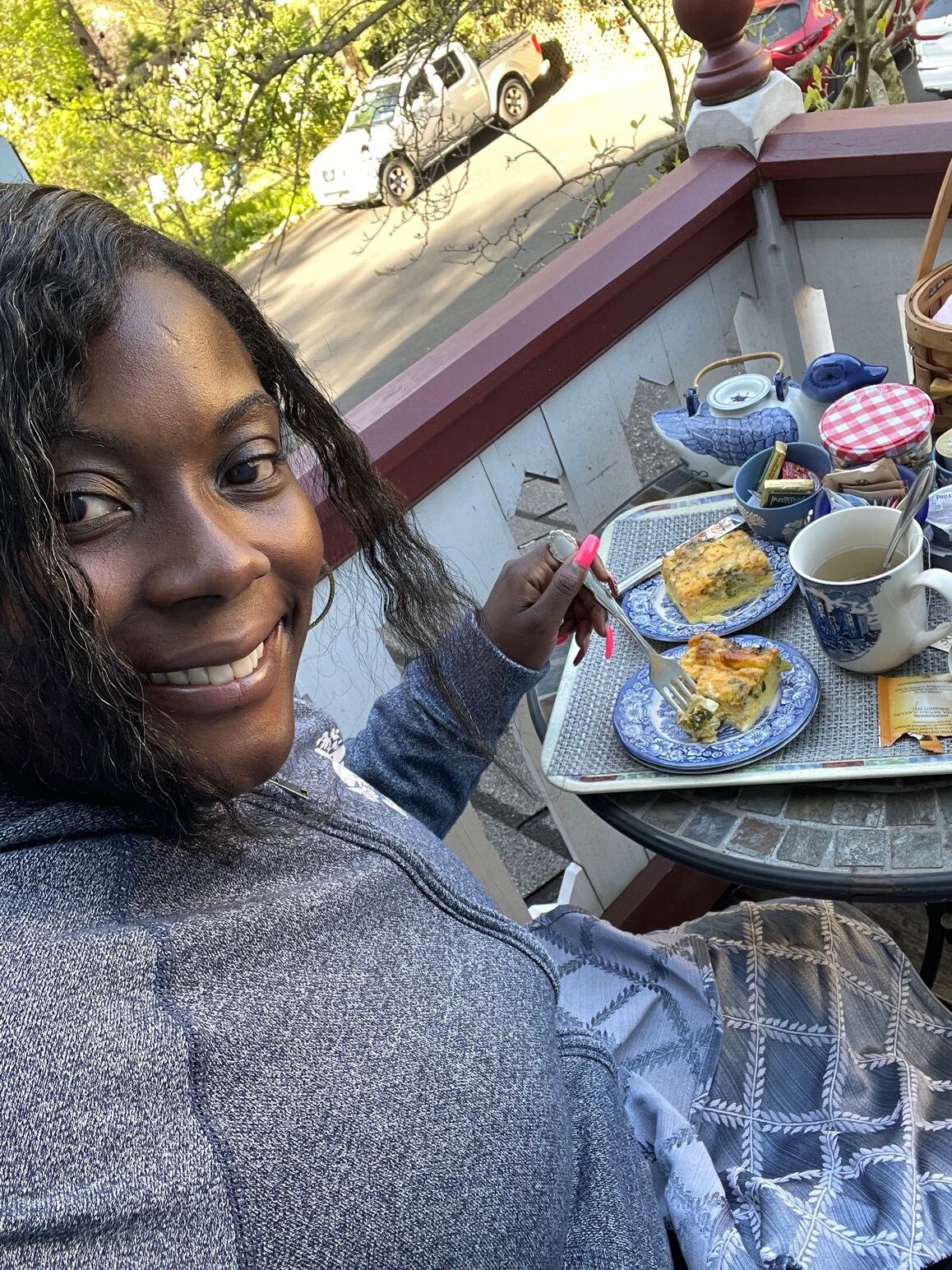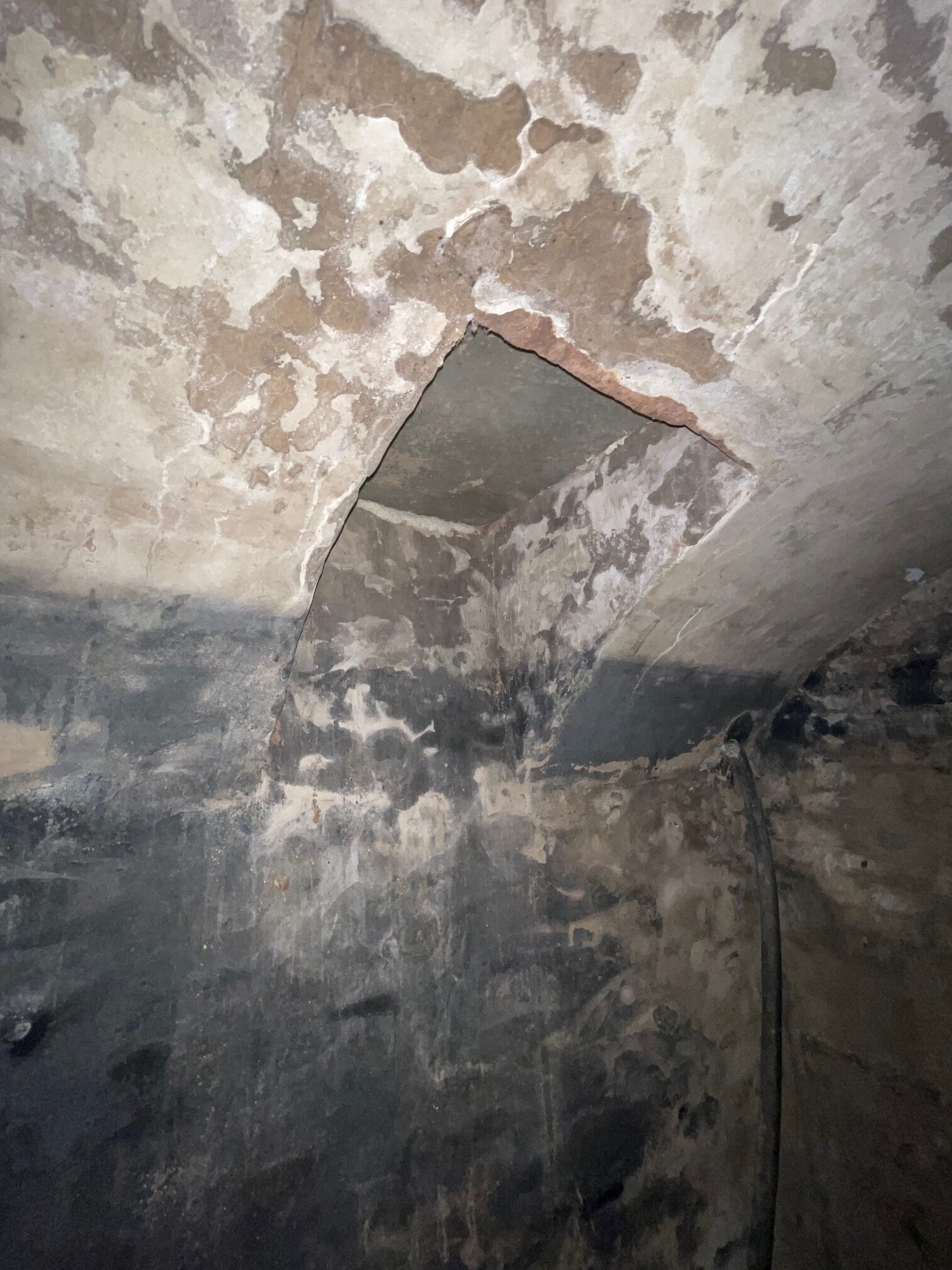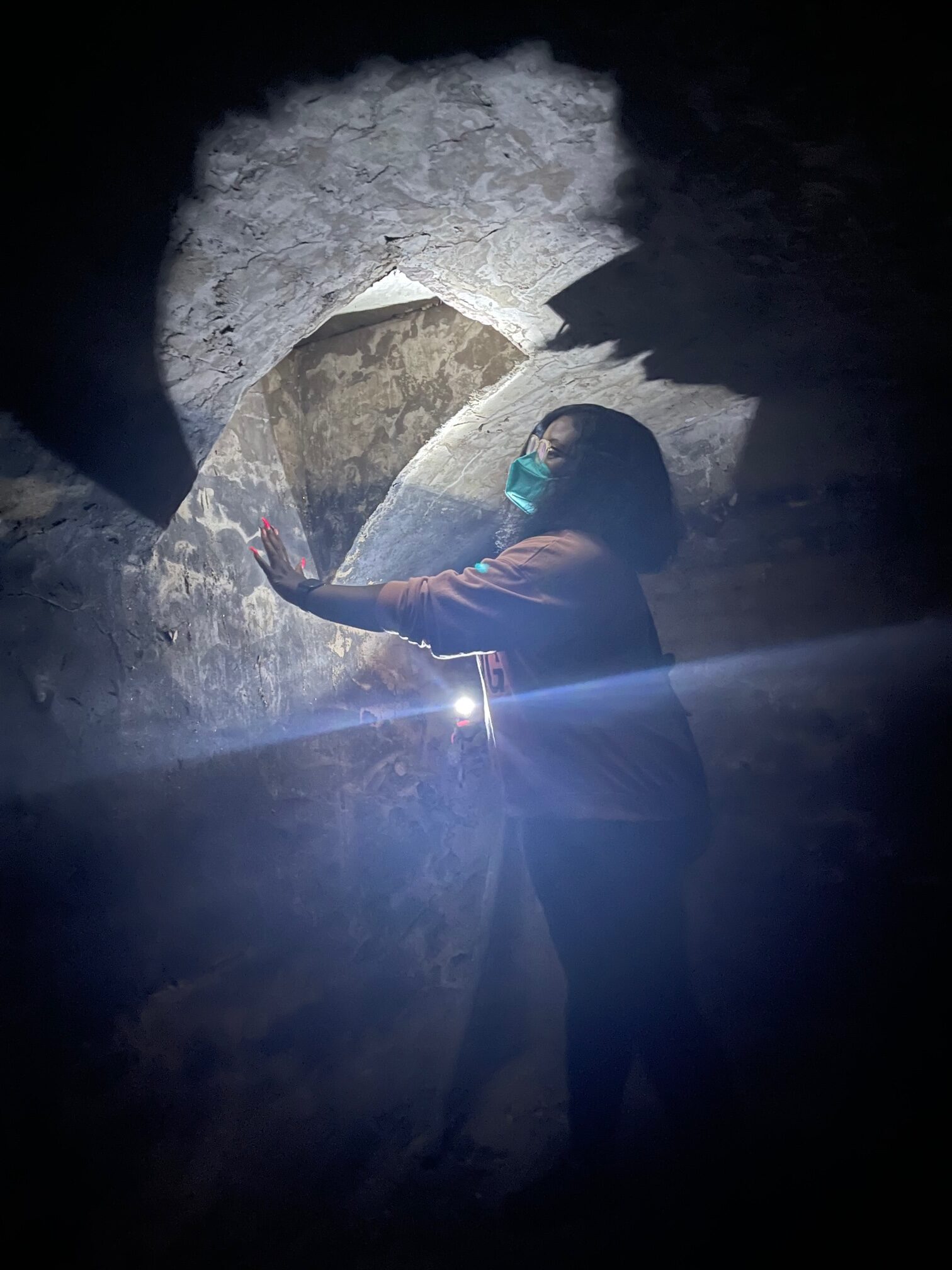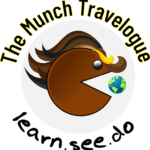 The Munch Travelogue Quick Sheet
Bucks County, PA
LEARN:
Harriet Tubman Memorial Statue

 
                       Address:  150 Basin Park Bristol, PA 1900  
                       Hours:  Open 24 hours
                      Website:  https://www.visitbuckscounty.com/things-to-do/planning-ideas/underground-railroad/ 
African American Museum of Bucks County
                      Address:  3207 Street Road Bensalem, PA 19020
                      Hours:  Open 7 days a week from 9:30 AM – 4PM
                      Website:  https://www.visitbuckscounty.com/about-us/visitor-centers/ 
Washington Crossing Historic Park
                      Address:  1112 River Road Washington Crossing, PA 18977
                      Hours:  Open 7 days a week from 10AM – 5PM
                     Website:  https://www.washingtoncrossingpark.org/ 
SEE: 
                      Address:  15 N. Main Street New Hope, PA 18938
                     Hours:  Monday & Sunday 12PM – 5PM
                                      Friday & Saturday  12PM – 6PM
                    Website:  https://waxnscentstudio.com/
Manoff Market Gardens & Cidery 
                     Address:  3157 Comfort Road New Hope, PA 18938
                     Hours:  Thursday 11AM – 5:30PM
                                      Friday & Saturday  11AM – 6PM
                     Website:  https://www.manoffmarketgardens.com/ 
DO: 
                     Address:  229 Plaza Boulevard Morrisville, PA 19067
                     Hours:  Monday & Tuesday 4PM – 8PM
                                     Thursday & Friday   4PM – 8PM
                                      Saturday & Sunday 12PM – 8PM
                       Website:  https://www.southerncomforts4food.com/
                       Address:  137 S. Main Street New Hope, PA 18938
                       Hours:  Thursday 4PM – 8PM
                                        Friday & Saturday 12PM – 8:30PM
                                        Sunday 12PM – 8PM
                        Website:  https://www.theburgerly.com/
                      Address: 2 North Main Street Yardley, PA 19067
                      Hours:  Monday – Friday 11:30AM – 12AM
                      Website:  https://contav.com/